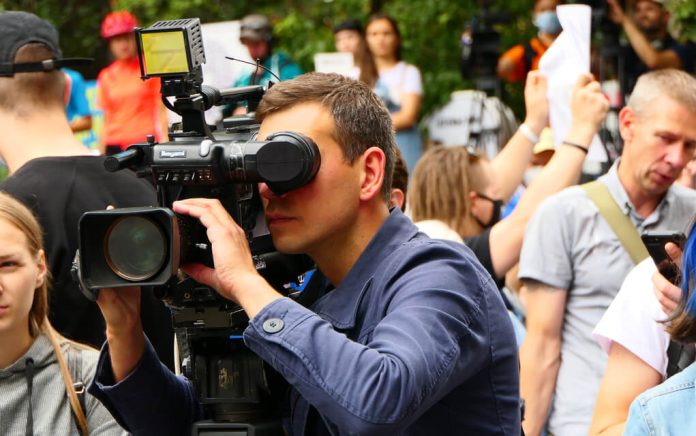 (UnitedHeadlines.com) – In an Opinion piece published by the executive editor of the Daily Beast June 4, the words "Walmart Melania" were used to describe Florida Gov. Ron DeSantis' wife Casey.
The commentary Katie Baker focused on a leather jacket which on the front had an American flag and, on the back, had an alligator and an outline of Florida with the words, "Where woke goes to die." The First Lady of Florida wore the jacket during a stop for her husband's 2024 campaign in Iowa.
In her commentary, Baker wrote that the jacket reminded her of "the racks of a Red State big-bin store" and that "it would be retailing for $24.99." She said Casey DeSantis was failing in attempting to be like former First Lady Melania Trump or former First Lady Jackie Kennedy.
The jacket was like her husband's 2024 campaign, "Crude. Grasping. Saying the ugly part out loud."
Baker then compared it to the jacket former First Lady Melania Trump wore while on a trip to the migrant facilities in Texas which featured the phrase "I really don't care."
Baker also compared DeSantis and Trump to former First Lady Michelle Obama as well as First Lady Jill Biden, saying DeSantis and Trump would never "embody the class and effortless elegance" of the two women.
The commentary has prompted social media users to speak out in reaction to the nickname of "Walmart Melania."
In response to both conservatives as well as liberals agreeing with the nickname, Tomi Lahren tweeted, "This is ridiculous." She then went on to say both are beautiful, and conservatives "going along" with the nickname is "not a good look."
Brian Krassenstein, a liberal political commentator, tweeted that attacks on candidates' family members needed to stop. He added that dialogue, not name-calling, is what brings about solutions, saying, "We can all be better."
Copyright 2023, UnitedHeadlines.com