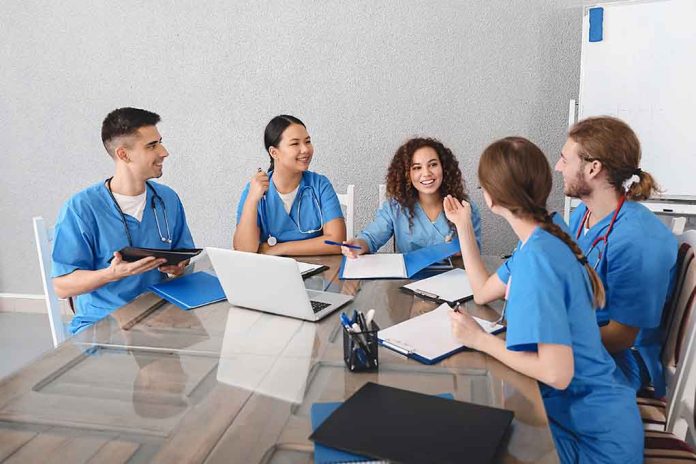 (UnitedHeadlines.com) – Prior to entering the field, medical professionals swear the Hippocratic Oath, which is an agreement to abide by specific standards. One of the most important of those is to do no harm to patients. For one medical student, the oath didn't apply in a recent situation when the patient offended her personal beliefs.
Fox News reported that Dr. Shirlene Obuobi MD tweeted on March 27 about receiving criticism from some patients about the notation of her pronouns on her ID badge. She feels having them offers comfort to trans patients.
In response, fourth-year medical student, Kychelle Del Rosario, told a story about how she got revenge on the patient who mocked the pronoun pin she was wearing. She explained that to punish him when drawing blood, she purposely missed the vein so she would have to stick him again.
A @wakeforestmed 4th year medical student says she abused a patient because he laughed at her pronoun pin. She has since deleted her account. pic.twitter.com/2m3DsjTFZx

— Libs of TikTok (@libsoftiktok) March 29, 2022
There is no documentation that Del Rosario's actions caused the patient any medical issues, but she was in direct violation of the Hippocratic Oath. It is a disturbing idea that medical providers might retaliate against patients because they don't share a belief system.
The school she attends, Wake Forest School of Medicine, became aware of the posting and stated Del Rosario's actions were not in accordance with the facility's standards of patient care. Officials said they would take "measures to address this with the student."
Copyright 2022, UnitedHeadlines.com