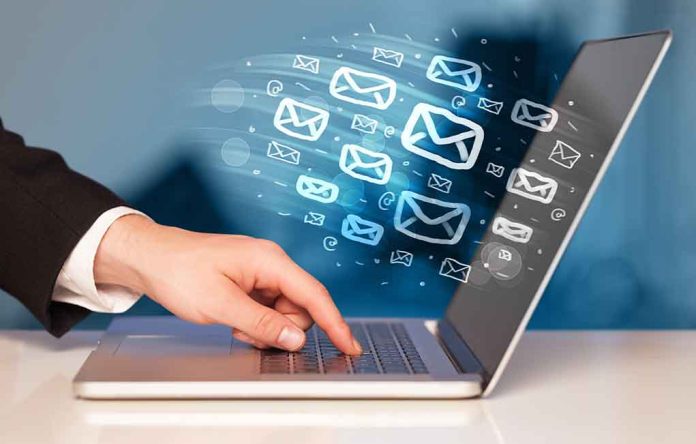 (UnitedHeadlines.com) – Network Battalion 65 (NB65), an Anonymous-affiliated hacker group, recently hit the All-Russian State Television and Radio Broadcasting Company, VGTRK. NB65 leaked a 786.2 GB cache of data, including more than 900,000 emails and 4,000 files from the VGTRK cloud. The move helped reveal the level of propaganda from the Russian government.
BREAKING NEWS: The @xxNB65 hacking group linked to #Anonymous has leaked via #DDoSecrets over 900,000 emails from VGTRK, Russia's largest state media corporation. pic.twitter.com/C6VWC5ZnVT

— Anonymous (@LatestAnonPress) April 4, 2022
The information the hackers obtained spans roughly two decades. It contains data on daily operations and sanctions imposed on the country amid the current conflict with Ukraine. There has been criticism of VGTRK for spreading Kremlin misinformation among the country's population, and this leak exposes the depth of that work.
In a tweet on April 4, NB65 stated there is more data to come from the Russian hack. The group also revealed it's conducting this hacking mission for Ukraine and will not stop its efforts until Russia ends its occupation of the country.
There will be much more. @ITarmyUA @YourAnonNews

We won't stop until they stop. For Ukraine <3 https://t.co/fvg7RHov9p

— NB65 (@xxNB65) March 27, 2022
NB65 also released a list of contact information for those associated with Russia and spreading propaganda. In a tweet, the hacker suggested starting a campaign to flood them with calls and emails about what is really happening in Ukraine.
The response to the actions of the group has been positive. People seem to support the work and encourage them to continue.
Copyright 2022, UnitedHeadlines.com