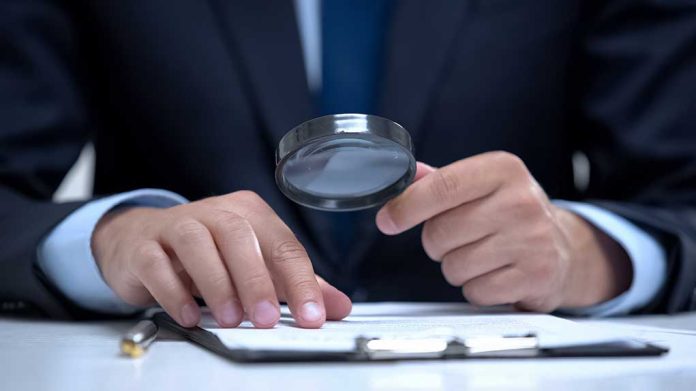 Mass Shootings Have a Very Disturbing Link – Investigator Tells All
(UnitedHeadlines.com) – There have been numerous mass shootings in America over the years, the most recent in Uvalde, Texas, where a gunman slaughtered 19 children and two adults. Regardless of how many people these gunmen killed or what type of weapon they used, one expert claims that they all seem to have one thing in common.
The Boy Crisis
Warren Farrell, an American political scientist, claims his research into mass shootings led him to write the book "The Boy Crisis," which identifies 10 causes of the apparent crisis. Farrell states he noticed a pattern during his investigations: Nearly all shootings link back to dad-deprived boys and fatherless homes.
The author mentioned that both girls and boys suffer from not having a father figure in more than 70 different ways, adding that boys just seem to suffer more. This absence leads them to commit suicide, bullying, or other crimes and depend on drugs or alcohol. Farrell alleged that Hitler and the Catholic Church have both exploited this reality.
The author told The Epoch Times that girls are dealing with the same situations as boys growing up without a father, yet they don't commit mass shootings for some reason. Ferrell described researching mass shootings across 53 countries, believing they all had roots in dad-deprived boys or men. That's why he has dedicated his time to bringing awareness to the apparent "Boy Crisis," educating lawmakers on how important it is for children, especially young boys, to have a father figure in their lives.
Taking Action
Farrell's efforts haven't fallen upon deaf ears. His research, books, and advocacy has helped drive change in Kentucky and Florida. Governor Ron DeSantis (R-FL) has stated, "There are more than 18 million children" in America who don't have a father living in their home, adding that plays an extremely negative role in kids' lives, potentially turning them toward lives of crime, or substance abuse.
DeSantis's comments came on the heels of him signing Florida House Bill 7065, which, according to his site, includes multiple programs and one-on-one support to help support fathers and families in Florida. The $70 million legislation provides a wide range of youth and family support through the Department of Children and Families and the Department of Juvenile Justice.
In Kentucky, Republican Governor Matt Bevin signed a bill granting both parents equal custodial rights in the event of a divorce, though judges still can limit either one's rights due if they're deemed unfit.
Farrell mentioned it's great to see states finally address the "Boy Crisis" but noted the issue is still largely ignored in the rest of the country.
Copyright 2022, UnitedHeadlines.com