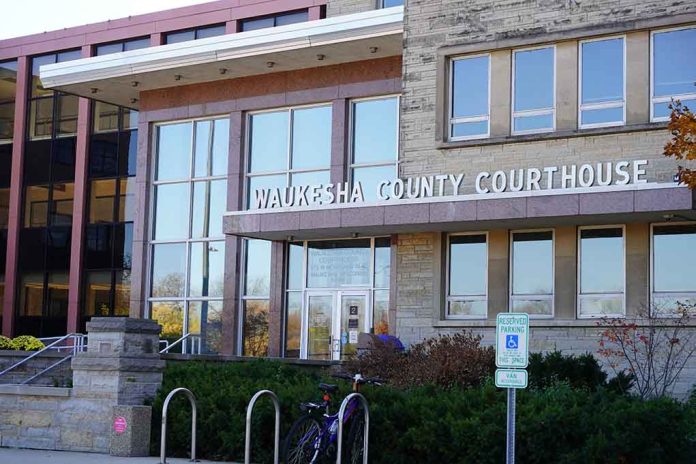 Parade Killer Finally Sentenced
(UnitedHeadlines.com) – Darrell Brooks received a guilty verdict in October for six counts of first-degree intentional homicide and over 70 charges for injuring more than 60 people. On October 16, Circuit Judge Jennifer Dorow handed down six consecutive life sentences for the crimes.
Brooks made a fatal turn on November 21, 2021. After arguing with his girlfriend, he veered his car straight into a Christmas parade, plowing through the participants as though they were nothing. Brooks left a wake of injury and destruction, ultimately killing six people between 8 and 81 years old.
Waukesha parade killer Darrell Brooks sentenced to life in prison https://t.co/c9hyDau25a pic.twitter.com/USIA75NOgl

— New York Post (@nypost) November 17, 2022
Family members of the deceased spoke out before the sentencing, asking Dorow for the stiffest possible punishment. Wisconsin doesn't allow the death penalty, so a life sentence for each person Brooks killed was the most the judge could impose in addition to the injury charges. She could have opted to allot some of the time to extended supervision in the community, similar to parole, but instead, Dorow slammed the convicted killer with an additional 762 years. She chastised the inmate for his horrific actions and explained her reasoning: "This community can only be safe if you are behind bars for the rest of your life."
Brooks had asked the judge to be lenient with him, pointing to his history of mental health issues and childhood abuse. Family members also asked the judge to consider his mental health during sentencing.
Dorow disagreed, according to NPR, stating she felt the defendant's only motivation on that fateful day was "anger and rage." Onlookers clapped as she read her decision.
Copyright 2022, UnitedHeadlines.com