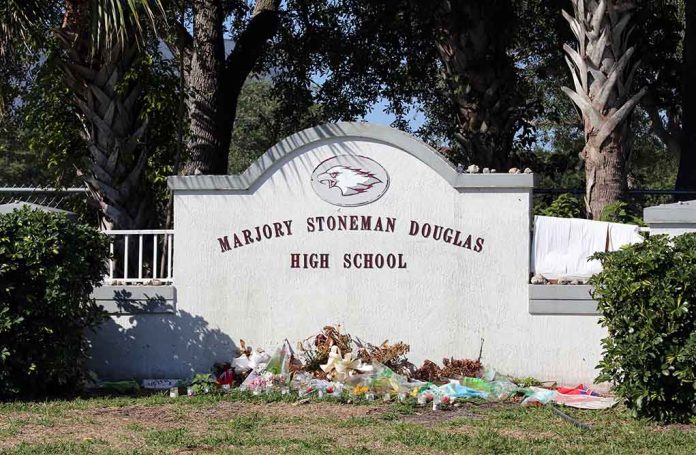 Life in Prison Rather Than Death for Parkland Shooter
(UnitedHeadlines.com) – Jurors came to an impasse on October 12, when they argued for nearly seven hours over the fate of Parkland Shooter, Nikolas Cruz. Finally, the next morning, the deadlocked group announced they could not unanimously vote in favor of sentencing the young man to death. Instead of receiving capital punishment, the 24-year-old defendant will spend the rest of his life behind bars.
Families Express Disbelief
The New York Times reported that families listened, stunned, as the court revealed the outcome for all 17 murder counts, one after the next, with each rejecting the death penalty. The jury deliberated for a mere seven hours before reaching their decision.
Debra Hixon, who lost her husband, 49-year-old Christopher Hixon, in the massacre, expressed disappointment in a move she felt elevated the killer's life over the 17 he'd taken. She noted Cruz should be grateful to God for the "grace and mercy" he received despite his lack of compassion for others.
Fred Guttenberg, the father of 14-year-old murdered student Jaime Guttenberg, spoke more spitefully, saying he could only hope the young man's fellow inmates would give him the welcome he truly deserved. The grieving parent added, "[Cruz] will die in prison, and I will be waiting to read the news on… that."
Judge's Hands Tied
The judge, who will formally hand down the sentence on November 1, has no choice but to impose the 17 life sentences on Cruz. In Florida, a jury must vote unanimously to impose the death penalty on a defendant; in this case, three members were unwilling to cast that vote.
While the decision might have seemed cut and dry given the severity of the defendant's crimes, Cruz's mental health was also a significant factor, making the case more complicated than it might have appeared on the surface. During deliberations, jurors asked to revisit testimony from the defense's neuropsychologist, which likely swayed the dissenters.
The killer's mother had reportedly been a heavy drinker, smoker, and drug abuser while pregnant with the boy. His lawyers say this caused him to develop fetal alcohol spectrum disorder in the womb. As a result, the young man suffered developmental delays, behavioral problems, and severe mental illness and never received appropriate treatment for any of the conditions.
Cruz's defense wasn't enough to convince everyone to let the defendant off the hook so easily. One unnamed juror came forward shortly after the announcement claiming another juror threatened them over the disagreement. The person in question formally requested the court to investigate the matter shortly after the panel submitted the decision.
Copyright 2022, UnitedHeadlines.com