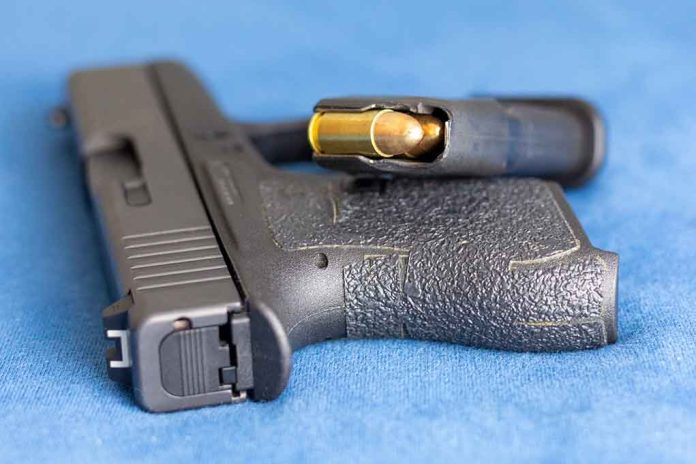 Ohio Man Who Wanted to Kill Thousands Pleads Guilty to Hate Crime
(UnitedHeadlines.com) – A man who had plotted a murderous rampage at the University of Ohio has pleaded guilty to attempting to commit a hate crime, according to an October 11 Justice Department press release. The 22-year-old identified as an "involuntary celibate," or "incel," one of a group of primarily young males who feel violently resentful toward women they believe unfairly ignore them.
Tres Genco reportedly visited the university on January 15, 2020, to survey the area. He also performed Internet searches on topics such as "planning a shooting crime" and comparing the difference legally between "preparing for a crime" and making an "attempt." The previous year, the wannabe mass murderer had bought a bulletproof vest, tactical gloves, multiple Glock accessories, and clothing that included a skull facemask and a hoodie emblazoned with the one telling word: "Revenge."
Genco had joined the Army hoping to gain the tactical skills he needed to pull off a gruesome goal of 3,000 murders, but he didn't even complete basic training, receiving a discharge for poor conduct and low performance. Still, the young "incel" moved forward with his plan, writing a manifesto titled "isolated," which he signed, "Your hopeful friend and murderer." The document referenced the 2014 University of California, Santa Barbara killer, Elliot Rodger, whom the 22-year-old seemed to want to emulate.
While plotting the mass murder, the man wrote a note signed as being from "your hopeful friend and murderer." https://t.co/Z7jeIINgfG

— Newsweek (@Newsweek) October 12, 2022
Police searched Genco's residence in March 2020. Among the young man's stockpile, investigators found a "pump stock," a device that turns semi-automatic firearms into machine guns.
Genco received formal charges in July of 2021, and although he's admitted his guilt, the young man still awaits sentencing. Due to the nature of his crime, he could spend the rest of his life in prison.
Copyright 2022, UnitedHeadlines.com