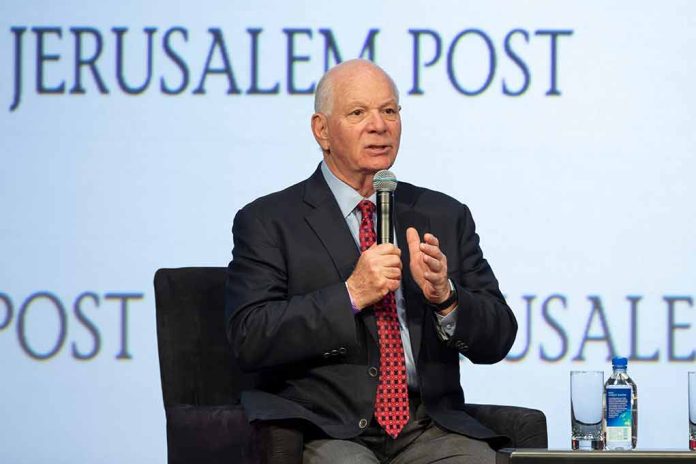 (UnitedHeadlines.com) – In a move that opens a Senate seat for a competitive election, Maryland Sen. Ben Cardin, a Democrat, announced he will not be running for reelection in 2024.
In a statement on May 1, Cardin said he was proud of his accomplishments during his time in office, thanked the residents of Maryland for electing him, and said he would not be on the ballot in 2024.
Cardin, 79, was elected to the Maryland House in 1966, where he served until 1987. He went on to serve as speaker of the Maryland House from 1979 to 1987. In 1986, he was elected to the House as the representative for the 3rd congressional district in Maryland. He was elected to the Senate in 2006. He became Maryland's senior senator in 2017.
Cardin currently serves on the Senate Small Business Committee as the chair. He is also the second-ranking Democrat on the Foreign Relations Committee. He was also asked by the Senate Majority Leader and New York Sen. Chuck Schumer to replace Sen. Dianne Feinstein temporarily, on the Senate Judiciary Committee, though the move to replace her temporarily failed to garner the support of Republicans.
While no candidates have announced they are running, there is speculation as to who may run for the seat.
Maryland Rep. Jamie Raskin is someone who Democrats will be watching. Raskin, who was diagnosed with cancer, just completed chemotherapy.
Former Maryland Gov. Larry Hogan, who is a moderate Republican, is a name who could be considered to run.
In 2024, Democrats are trying to hold on to their majority in the Senate. They currently have a one-seat majority. Republicans will be defending 10 seats in 2024, all in Republican states. Democrats have five seats up for reelection in the swing states of Wisconsin, Arizona, Virginia, Michigan, and Pennsylvania, as well as three more seats up for reelection in Montana, Ohio, and West Virginia, all states Trump won in 2020.
Copyright 2023, UnitedHeadlines.com