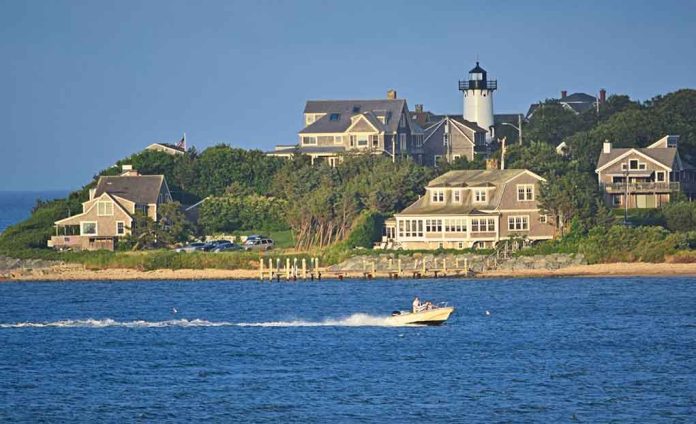 Sheriff Begins Criminal Investigation Into Martha's Vineyard Migrant Case
(UnitedHeadlines.com) – Republican Governor Ron DeSantis used Florida state funds to fly two plane loads of 48 migrants from San Antonio, Texas, to Martha's Vineyard, Massachusetts, on September 14. On September 19, the Bexar County Sheriff's Office announced it was investigating a relocation scheme. DeSantis followed the lead of fellow Republican Texas Governor Greg Abbott, who has bused 8,000 migrants to Washington, DC, 2,500 to New York, and 600 to Chicago. Sheriff Javier Salazar called the action potentially criminal, delving into the possibility of pressing charges over what he deems to be little more than a political stunt.
According to The Miami Herald, DeSantis opted to facilitate the relocations, claiming "clandestine flights" were sneaking migrants into Florida "in the middle of the night." He sent a contractor to Texas to evaluate the possible caseload and ultimately coax individuals onto the plane bound for Martha's Vineyard, where the Florida governor reportedly dumped the group on officials unannounced and without notice.
Salazar says the individuals were "lured" and "exploited" into accepting the plane ride. The sheriff added that all the people involved are legal, documented immigrants who have every right to stay or go wherever they please in the United States. The Texas lawman hopes to take his case, which he feels cruelly uses human beings as political pawns, to the federal level.
Experts believe 5.5 million people have fled Venezuela since 2014. The exodus follows political upheaval leaving residents fighting over basic necessities. The country suffers from unrest and excessive violence under an oppressive government. Many refugees have traveled on foot from the battle-torn country to the United States, desperate to establish better lives for themselves and their families. Many reach the border, only to face rejection at the Southern US border and a long, treacherous trek back home or in search of a haven.
Copyright 2022, UnitedHeadlines.com