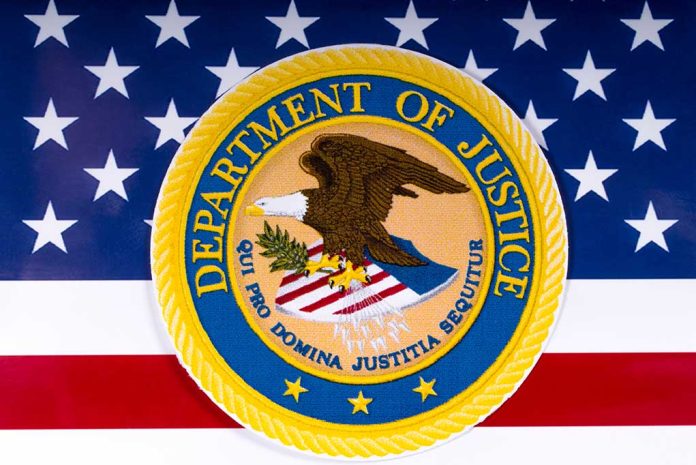 (UnitedHeadlines.com) – Many questions have recently surrounded the Federal Bureau of Investigations (FBI) and Justice Department (DOJ). Many on the Right believe the federal government is weaponizing the agencies against Conservatives. They point to the Mar-a-Lago raid, the treatment of January 6 prisoners and right-wing protesters at abortion clinics and schools, and the alleged work behind the scenes at Twitter. Now, Fox News host Mark Levin has weighed in on the issue.
On a Sunday, February 5, episode of "Life Liberty & Levin," the news personality said the United States is entering what he calls "dangerous" and "grave" times. With the House Republicans set to embark on multiple investigations into the Biden family and classified documents retrieved from President Joe Biden's UPenn office and home, Levin predicts that the federal government will "stonewall" the efforts. He said the GOP must "preserve [its] authority."
We have the 'most dangerous' FBI and DOJ in the history of both agencies: @marklevinshow https://t.co/O7qKzgHOiS

— Fox News (@FoxNews) February 6, 2023
Levin's claims follow the DOJ's refusal to turn over information on the investigation into the documents found in Biden's possession. The agency cited concerns that doing so could jeopardize its efforts. Fox News asked how "they can stiff-arm the United States Congress?"
Levin isn't alone in his beliefs. On Tuesday, January 10, the House voted 221-211 along party lines to establish the Select Subcommittee on the Weaponization of the Federal Government. Rep. Jim Jordan (R-OH) sits as the chair. The committee will meet for the first time at noon on February 9.
Conservatives such as Reps. Tom McClintock (R-CA), House Oversight Committee chair, James Comer (R-KY), and Mike Lawler (R-NY) have all spoken out against what they perceive to be the federal agencies abusing their authority. Rep. Brian Fitzpatrick (R-PA), a former FBI agent himself, said he's seen "a lot of problems in a lot of federal agencies" and said one of Congress' responsibilities is "oversight."
The House subcommittee plans to get to the bottom of the agencies' actions and determine whether abuse occurred at one or all levels.
Copyright 2023, UnitedHeadlines.com