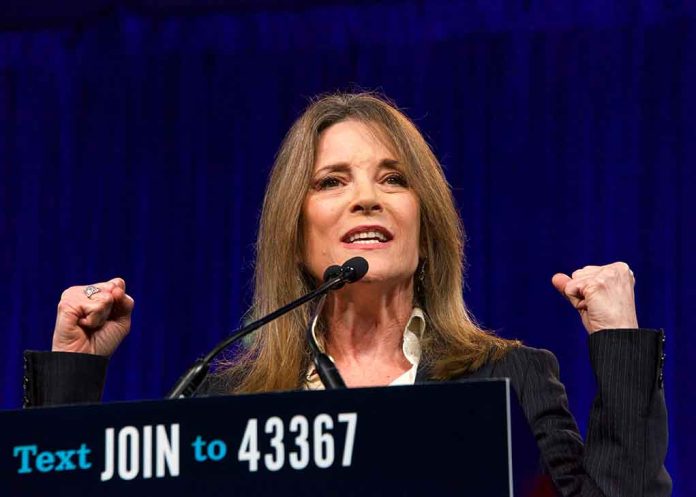 (UnitedHeadlines.com) – According to Marianne Williamson, President Biden will have a primary challenge, her. She announced plans to launch her campaign Feb. 23 as part of an interview she did with Medill News Service. This is the second run for president for the bestselling self-help author and spiritual adviser.
As part of her 2020 campaign for the presidential nomination she stated she wanted a Department of Peace and a Department of Children and Youths. She also stated she was in favor of seeking $100 billion in reparations. In January 2020, before the Iowa caucus, she dropped out of the race as she had struggled to raise money for her campaign and did not qualify for many of the debates. After her departure, she gave an endorsement to Vermont Sen. Bernie Sanders.
Before the announcement regarding 2024, she made a trip to New Hampshire, intending to go back to the state again in March. 
Since 1920, the first in the nation primary in the presidential race has been held in New Hampshire. The Republicans have not changed their nominating calendar for president, however the Democrats have changed their calendar so New Hampshire now votes second with Nevada, followed by South Carolina 3 days later.  New Hampshire Democrats have said due to a state law mandating the first primary position, the state would still go first and as a result Biden may not be on the ballot.
After March 4, Williamson has made plans to travel again to New Hampshire, as well to South Carolina, Nevada and Michigan.
She may not be Biden's only challenger as Robert F. Kennedy Jr., nephew of the late President John F. Kennedy and son of the late Sen. Robert F. Kennedy, is set to hold an event at the New Hampshire Institute of Politics March 3.
While Biden has not yet announced his intention to seek re-election, he is expected to announce his re-election campaign in the coming months.
Copyright 2023, UnitedHeadlines.com