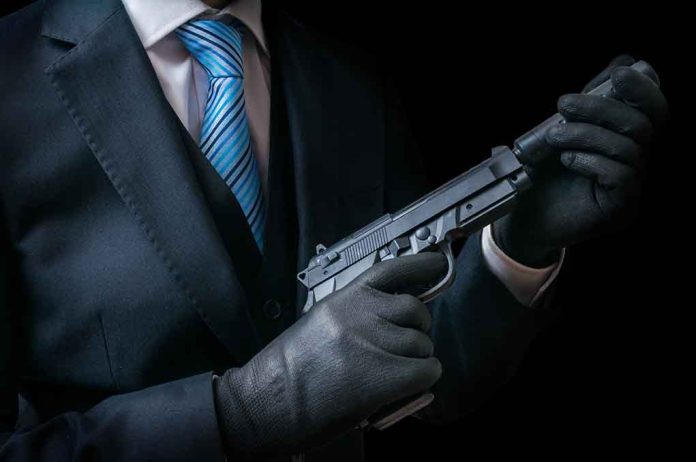 14-Year-old Witness Was Assassinated – Suspect Revealed
(UnitedHeadlines.com) – Some people will do anything for love, even hire a hitman. Such is the case for a man and his fiancé in Illinois, who allegedly tried to pay a would-be assassin to cover up a loose end from a previous murder. The kicker? It wasn't even the first time they tried to snuff a witness.
Man Charged in 14-Year-Old Girl's Death Sought Hitman to Kill a Witness, Wanted Girlfriend to Make Down Payment: Sheriffhttps://t.co/ZgB5ipSP0L

— Law & Crime (@lawcrimenews) June 15, 2022
27-year-old Michael Aguirre is serving time behind bars in Cook County Jail after he allegedly killed one witness to the shooting death of 14-year-old Savannah Quintero. Police claim Aguirre shot the potential testifier nine times after accusing him of "snitching."
As if that wasn't bad enough, Aguirre and his 23-year-old girlfriend, Julissa Ochoa, now face charges for attempting to hire a hitman to kill a different witness to the original crime. According to a press release, officials with the Cook County Sheriff's Office discovered the 27-year-old's plan to hire a hitman in May. The department then sent an undercover officer to speak with him in jail, posing as a contract killer.
During this meeting, authorities learned Ochoa was going to provide a down payment of $1,000 along with a picture of the target. Aguirre offered $2,500 total for the "hitman" to kill the witness, with the remaining $1500 to come afterward.
Authorities arrested and charged Ochoa with soliciting murder for hire, setting a $500,000 bond. As for Aguirre, on top of the original charges, police charged the suspect with soliciting murder as well as solicitation of murder for hire, which are separate charges under Illinois law.
Copyright 2022, UnitedHeadlines.com