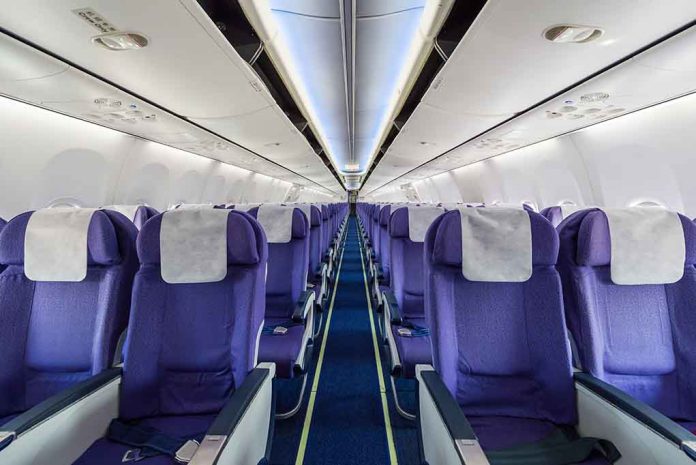 Airline Passenger Going to Prison – He Deserves It!
(UnitedHeadlines.com) – Last year, a 22-year-old man from Ohio decided to make a fool of himself during a flight from Philadelphia to Miami. Flight attendants and passengers duct-taped him to his seat until they landed at Miami International Airport, where authorities arrested him. Nearly a year later, the man has finally received his federal sentence.
Maxwell Berry, who was taped to his seat on a Frontier Airlines flight last year after he groped and assaulted flight attendants, has been sentenced to 60 days in jail and one year of supervised release. https://t.co/mckz8XKn8R

— CBS News (@CBSNews) May 4, 2022
The man in question, Maxwell Berry, groped multiple female flight attendants before a male flight attendant told him to stay in his seat. That's when Berry became angry and attacked. NBC News reported at the time that the 22-year-old had consumed alcohol on the flight.
Now, a federal court has sentenced Berry to serve 60 days in prison, a fraction of the possible 18 months he could've spent behind bars. The now-23-year-old's defense attorney, Jason Kreiss, told the court Berry was "a really good kid," adding that he's being "punished for his worst day."
US District Judge Robert Scola Jr. also ordered Berry to remain under supervision for a year following his release from prison. Berry is due to report to prison on August 1, marking one full year since the incident occurred.
Flight attendants have had it rough for the past two years, with unruly passengers refusing to put their masks on, often causing incidents. Thankfully these situations don't happen often, and flight attendants know how to handle them professionally.
Copyright 2022, UnitedHeadlines.com