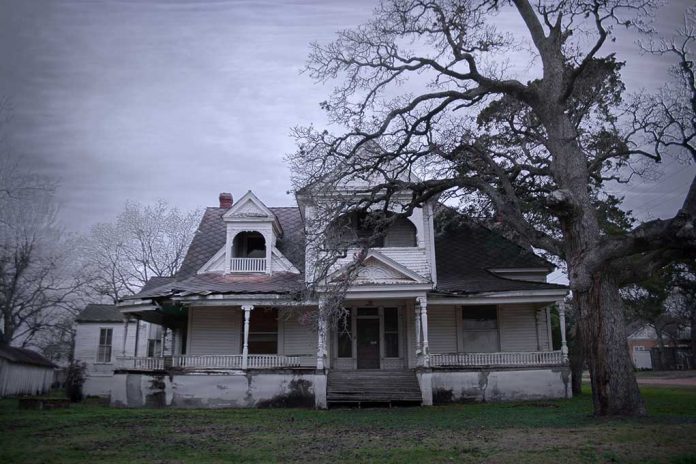 (UnitedHeadlines.com) – You never know what you might find when you buy an old house or building. Sometimes there's nothing but dust, and other times you hit a treasure trove.
Lawyer David Whitcomb purchased an old building in Geneva, NY intending to expand his practice. While he and his friend were on the third floor, they noticed watermarks on the drop ceiling. This discovery prompted Whitcomb to investigate.
The lawyer moved an access panel, poking his head through to discover an attic. He then crawled in and made a rather pleasant discovery: hundreds of lavishly framed pictures from the early 20th Century.
David Whitcomb found hundreds of photographs dating to the early 20th century concealed in an attic in Geneva, New York.

"Two or three feet away from my face were these photo frames," he recalled. "They're gold and they're shining in the darkness."https://t.co/DHOK0P4RMr

— The New York Times (@nytimes) February 12, 2021
Mr. Whitcomb immediately called out to his friend, saying he felt like they'd just found the Goonies' treasure.
At least one of the large-framed pictures featured Susan B. Anthony, a prominent Women's Suffrage leader. Whitcomb also unearthed a variety of photography equipment dating back to the late 1800s alongside the many remarkable photos. Upon further investigation, the lawyer also identified the name of the photographer responsible for the images, James E. Hale.
When Whitcomb purchased the building, sellers didn't even mention an attic. He didn't expect to discover an entire treasure trove of antique pictures within a hidden crawl space. It just goes to prove you never know what you might find in old homes and buildings.
Copyright 2021, UnitedHeadlines.com