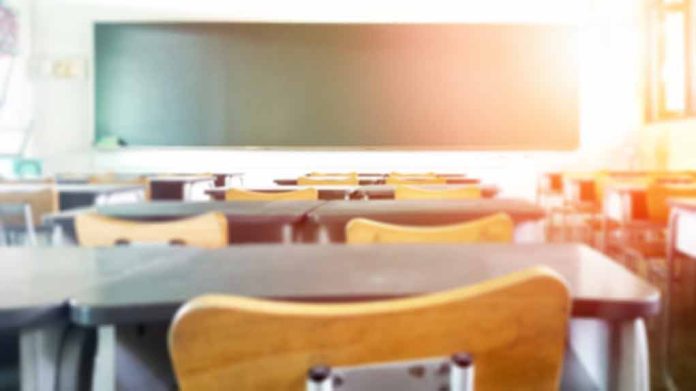 (UnitedHeadlines.com) –  "In God We Trust" will now be required to be displayed in each public school classroom in the state of Louisiana.
In June, Louisiana Gov. John Bel Edwards, a Democrat, signed House Bill 8 into law. The law went into effect on Aug. 1. The bill states the national motto of the United States, "In God We Trust," must be displayed in "large, easily readable font." It must be the central focus of "a poster or framed document" which is a minimum of "11 inches by 14 inches." Every public school classroom must have a "minimum requirement of a paper sign."
Public schools are not required to spend funds on the displays. They will be allowed to accept donated funds or donated displays.
Author of the bill, Republican state Rep. Dodie Horton, said the national motto does not "preach any particular religion." He stated the motto is "a positive message in this world" counteracting the negative things in the world.
The new legislation expands on a May 2018 bill requiring the motto to be located in Louisiana school buildings. The bill also required students to be taught about the national motto's history and status. The 2018 bill was authored by Democratic state Rep. Sen. Regina Barrow, who stated the motto was being incorporated "as part of the history of our nation."
Other states such as Arkansas, Florida, South Carolina, South Dakota, as well as Tennessee, have similar legislation requiring the motto to be emphasized in public buildings. There are currently a total of 17 states that require or allow the national motto to be displayed in schools. Earlier in 2023, a mandate for the motto in West Virginia made it through the state Senate but did not make it through the state House.
In 1956, a joint resolution was passed by the 84th Congress making "In God We Trust" the national motto of the U.S. President Dwight D. Eisenhower signed the joint resolution. The national motto is displayed on all U.S. currency.
Copyright 2023, UnitedHeadlines.com