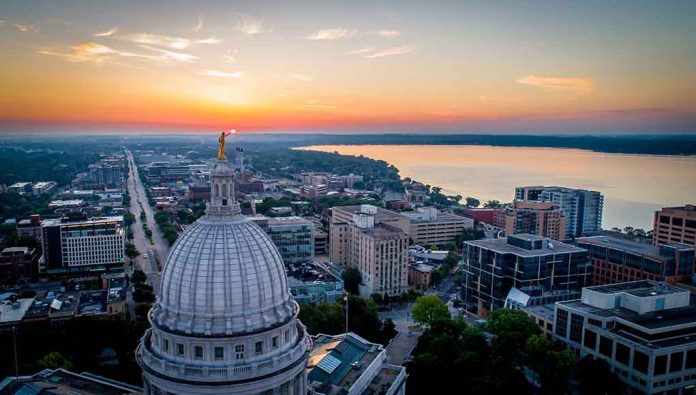 (UnitedHeadlines.com) – Janet Protasiewicz won the April 4 election to the Wisconsin Supreme Court. The win gives control of the Wisconsin Supreme Court to liberals, 4-3. Her term will begin in August.
Currently a Milwaukee County circuit court judge, Protasiewicz defeated Daniel Kelly, who was a former Wisconsin Supreme Court justice until 2020 when liberal liberal Jill Karofsky defeated him. Protasiewicz took 55% of the vote, while Kelly took 45%. About 40% of the state's eligible voters, or 1.8 million people, voted in the election.
Control of the Wisconsin Supreme Court was 4-3, with a Republican majority, when conservative Justice Patience Roggensack announced her retirement. Republicans have held the majority on the Wisconsin Supreme Court since 2008.
The race for the Wisconsin Supreme Court saw spending which surpassed any previous records for spending on a judicial race, reaching as high as $28.8 million. The total amount was more than quadruple the amount spent in 2020. The previous record was a 2004 Illinois race that saw spending of $15.4 million. Spending for the Protasiewicz campaign and those who supported it, widely outspent the Kelly campaign.
Democrats pumped money into the race, as they saw it as an opportunity to help Gov. Tony Evers, a Democrat was first elected in 2018, to pass parts of his agenda that have been blocked by the Republican controlled court. The Supreme Court has broken ties for matters such as the redistricting process, drop boxes for ballots. 
Wisconsin is one of only 14 states that elect its Supreme Court justices. Justices serve for 10 years. Though the Supreme Court races are nonpartisan, political parties back the candidates they feel represent their interests.
The Wisconsin Supreme Court played a role in the 2020 election, rejecting efforts to throw out ballots by former President Donald Trump. It is expected the court could play a role again in the 2024 election.
Copyright 2023, UnitedHeadlines.com