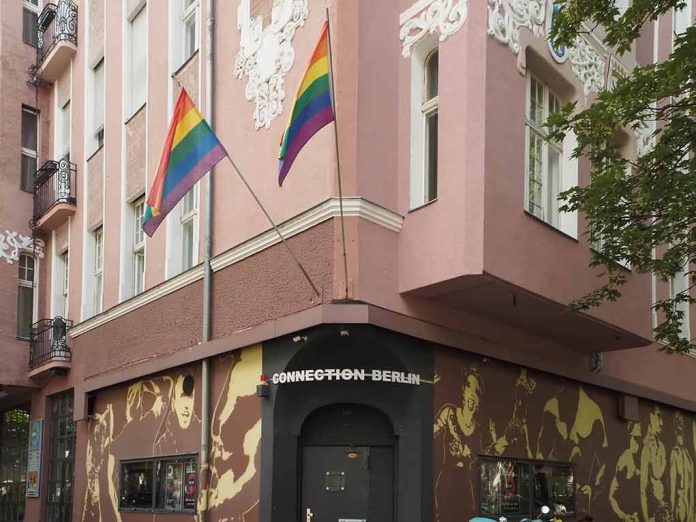 (UnitedHeadlines.com) – During a July 18 House Appropriations subcommittee meeting, $3.62 million in funding was eliminated for three LGBTQ community centers.
An amendment to the annual bill that funds both the Department of Transportation and the Department of Housing and Urban Development was introduced by Oklahoma Rep. Tom Cole, which eliminated the funding for one Massachusetts as well as two Pennsylvania LGBTQ community centers.
The amendment also cut funding for two LGBTQ centers that were proposed by Massachusetts Rep. Ayanna Pressley as well as Pennsylvania Rep. Chrissy Houlahan.
The amendment, which passed in a vote of 32-36, also prohibits using federal funds to fly the LGBTQ Pride flag outside government buildings. It also does not allow for "discriminatory action" to be taken against anyone who speaks or acts in a way that shows they believe in the traditional definition of marriage being between one man and one woman.
An openly LGTQ member of Congress, Wisconsin Rep. Mark Pocan referred to the amendment as "an embarrassment."
The amendment caused a ranking member of the Appropriations Committee, Connecticut Rep. Rosa DeLauro, to refer to negotiating with Republicans on the committee as "negotiating with terrorists." Republicans asked for the comment to be struck from the record, which brought the meeting to a pause.
Montana Rep. Ryan Zinke said, "Appropriation also should be appropriate," in reference to the LGBTQ community centers having drag shows, programs that support communism, and administering hormone replacement therapy.
There was another pause in the meeting when Florida Rep. Debbie Wasserman Schultz, referred to Republicans as "bigoted, "claiming Republicans don't "like gay people." Republicans asked for the comments to be struck from the record.
Georgia Rep. Andrew Clyde said it was "inappropriate" to use government funds for the three projects, referring to them as "a woke priority."
An amendment to include the projects back into the funding bill was proposed by a subcommittee ranking member, Illinois Rep. Mike Quigley. The amendment was voted down, 27-30.
Copyright 2023, UnitedHeadlines.com