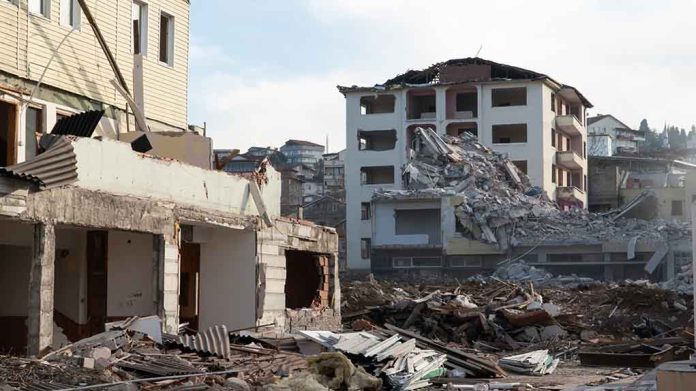 (UnitedHeadlines.com) – Two decades after the war in Iraq began, the Senate has moved legislation to repeal legal justifications that were in place in order to attack Iraq in 2003 as well as in 1991. Twelve Republicans are co-sponsoring the bill, with the March 16 vote in the Senate 68-27. The final passage of the legislation could be held the week of March 20 at the earliest.
The proposed legislation does not revoke the authorization for use of force that targeted those behind the attacks on Sept. 11, though lawmakers have sought to change that authorization.
In 2002 authorization was put in place by Congress, which allowed for using military force in 2003. Authorization was also put into place for the Gulf War in 1991. The legislation, which the Senate Foreign Relations Committee moved, would effectively end both conflicts.
The efforts to repeal the authorizations go back to 2019 when the bill's lead co-sponsors Virginia Sen. Tim Kaine and Indiana Sen. Todd Young, introduced the bill. In 2021 the legislation was moved out of the Senate Foreign Relations Committee.  In 2021, the House voted on repealing the authorizations. The Senate did not vote on the bill. 
The authorization to use military force, Congress says, has given presidents the power to use military force without Congress' approval. 
In 2002, former President Barack Obama used the authorization to conduct airstrikes against ISIS. The authorization was used again in a strike taking out Iranian Gen. Qasem Soleimani by former President Donald Trump.
Similar legislation presented in February 2023 is also currently in the House Foreign Affairs Committee though it is unclear if the House would vote on the Senate legislation.
Lawmakers believe that repealing the authorizations will improve U.S. relations with Iraq.
The Biden administration has said it supports repealing the authorization and that it would not impact U.S. military operations.
Copyright 2023, UnitedHeadlines.com