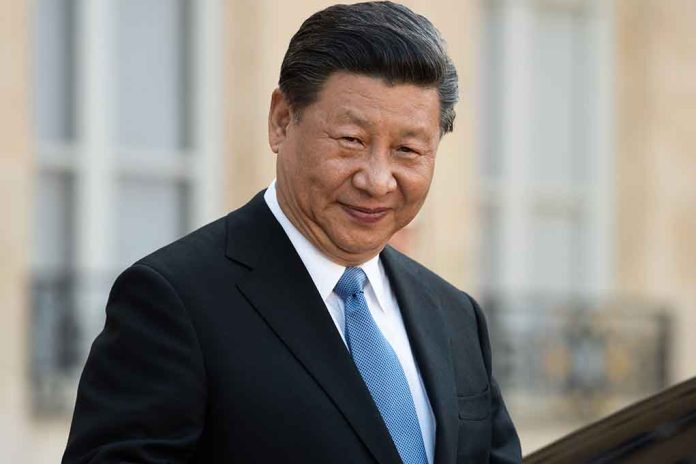 (UnitedHeadlines.com) – For decades the Chinese Communist Party (CCP) has appeared to be immune to sensitive information leaks that other nations suffer from. All that changed recently as someone leaked top-secret documents involving Chinese President Xi Jinping and other Chinese officials.
The leaked documents contain disturbing information regarding the Chinese president and other high-ranking members of the CCP.
According to leaked documents, Henan, one of #China's largest provinces, is implementing a surveillance system to track "suspicious people", including journalists. @RSF_inter condemns this serious threat to journalists & their sources. https://t.co/qlY3qbCsMT

— RSF (@RSF_inter) November 30, 2021
The 317 pages of top-secret documents went to the Uyghur Tribunal in London first. Eventually, the documents made their way to Dr. Adrian Zenz and his panel of experts in Germany. Zenz published the original papers alongside their translations on November 27.
The doctor's analysis shows that President Jinping, Chinese Premier Li Keqiang and other Chinese officials gave speeches in the aftermath of terrorist attacks in 2013 and 2014, in which they blamed the Uyghur Muslims. In one of the speeches, President Xi called religious extremism a "poison" that needed to be removed. The Chinese president also mentioned that people should support what's right while removing what's evil.
Another Chinese official, Cheng Quanguo, oversaw the crackdown on Uyghurs and demanded that "everyone that needed to be rounded up should be rounded up" — presumably in relation to sending the Muslims to re-education camps. The speeches appear to directly lead to the creation of re-education camps, forced sterilization of Uyghur Muslims and forced labor.
The leaked documents are not only the first of their kind, but also the first direct link between the Chinese president and the repression and persecution of Uyghur Muslims. Western governments claim that the CCP is committing genocide against the Uyghurs, though Beijing denies these accusations. The content of these leaked documents appears to prove the West's concerns.
Copyright 2021, UnitedHeadlines.com