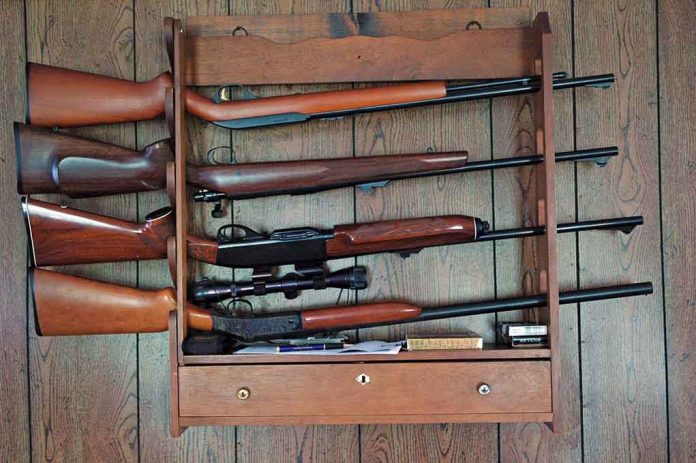 (UnitedHeadlines.com) – President Biden has made it abundantly clear he, like many Democrats, wants more gun control. Recent revelations, however, show his administration may have gone a bit too far in their crusade against firearms. New information exposing a stockpile of records on firearm purchases in America is sparking rage among conservatives, and an investigation from GOP lawmakers.
US Representative Michael Cloud (R-TX) is leading the charge with support from 35 of his colleagues. The probe aims to look into a report from the Washington Free Beacon which detailed a massive database the Bureau of Alcohol, Tobacco, Firearms, and Explosives (ATF) is keeping.
Joe Biden's ATF is illegally collecting information on the gun transactions of millions of law-abiding citizens & putting them into a digital database.

As Senator, I'll not only lead the fight against Biden's unconstitutional gun database, I'll fight to ABOLISH the ATF. pic.twitter.com/cNY9wQ9OpW

— J.D. Vance (@JDVance1) February 2, 2022
The ATF records, containing nearly one billion entries, are much more significant than the government has previously disclosed. The investigating lawmakers are urging ATF to come clean about the way in which it utilizes data. The ATF claims the information is used to track guns operated in crimes.
Republicans fear the Biden administration is using the data to track gun owners that legally obtained their firearms — essentially creating an illegal national gun registry. Adding to this concern is Biden's recent push to overhaul current gun laws.
A letter to the ATF from the group of lawmakers shows that the bureau previously admitted these records aren't beneficial in prosecution. So why then are they so interested in keeping files on millions of law-abiding citizens?
Copyright 2022, UnitedHeadlines.com