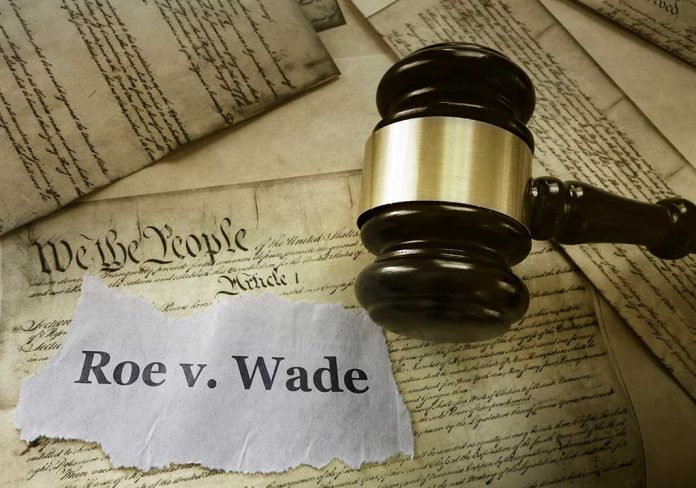 New Pregnancy Bill Will Allow Lawsuits
(UnitedHeadlines.com) – The Supreme Court's reversal of Roe v. Wade has led to several states severely restricting abortion or outright banning it. Such is the case in Ohio, where an abortion law bans any operation after six weeks of pregnancy — with no exceptions. The legislation forced a 10-year-old girl to travel from Ohio to Indiana for the procedure after a man raped her. The incident has become a rallying point for the Left, which sees it as an example of how the high court's decision is adversely impacting women's health.
One Democrat is taking a stand, looking to create legislation that would allow women to sue the person who got them pregnant.
#Abortion #AbortionRights Women Could Sue Person Who Got Them Pregnant Under New Proposal: To counter the impact of Ohio's abortion ban, state Senator Tina Maharath has introduced legislation that seeks to help vulnerable women and girls in her state. https://t.co/UOaueW7Cn2

— Solomon Phoenix (@SolomonPhoenix_) July 21, 2022
Tina Maharath, an Ohio State Senator, has introduced Senate Bill 262 that would allow a person to sue anyone who causes them to have an unintended pregnancy. What's more, the legislation doesn't just pertain to victims of sexual assault, but to anyone who has an unwanted pregnancy regardless of consent.
The Senator issued a statement in which she urged her colleagues to pass the bill, stating that the expenses associated with pregnancy are too much for many women and girls in Ohio. Maharath went on to state that all too often, the cost of an unexpected pregnancy "is solely the mother's to bear."
Do you think this proposed law is fair, or is it going to open up a whole new can of worms?
Copyright 2022, UnitedHeadlines.com