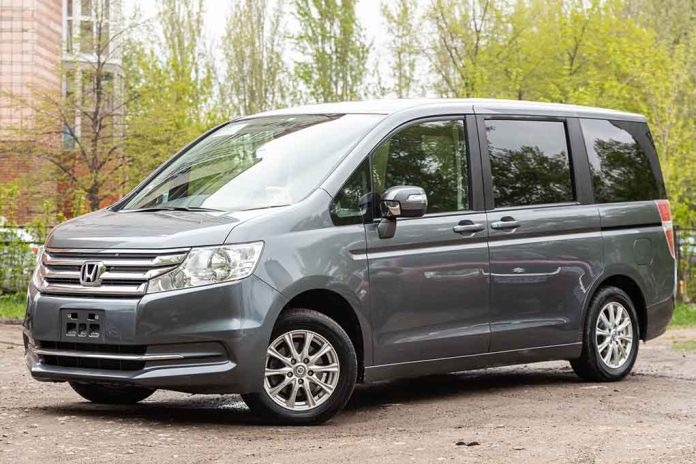 (UnitedHeadlines.com) – The majority of parents would do just about anything in their power to protect their children. However, on occasion, some people go way too far. For instance, a woman in Las Vegas faces serious charges after attempting to defend her child using a minivan.
A teenage student at Silvestri Junior High School in Las Vegas, Nevada, was allegedly bullying Jaquitta Madison's son. The 36-year-old Madison came to the school to confront the bully's mother, which developed into a yelling match. Tensions escalated quickly, leading to a fist fight between Madison and a student who claims he was simply trying to break up the conflict.
While talking with Las Vegas police, Jaquitta Madison said her son had been a victim of bullying for the three months. https://t.co/uM1NVGDqwI

— FOX5 Las Vegas (@FOX5Vegas) December 8, 2021
During the altercation, a video captured by a witness depicts Madison attempting to punch the student, who landed several strikes on her. After the brief spat, Madison retreated to her minivan. Instead of leaving the scene, she chose to do something rather drastic.
Hitting the gas, the enraged mother accelerated toward a crowd of teens who had gathered to watch the fight, including the teen who had hit her. Thankfully, most of the students dodged the woman.
Despite her initial failed attempt, Madison tried several more times to hit the student with her van. One witness, Katie Duda, claims Madison was doing doughnuts in an attempt to run down the kids. Another witness stated that Madison actually pulled a gun before getting into her van, but the suspect hesitated and put it back after several students drew attention to the firearm.
Authorities arrested and charged Madison with four counts of felony battery with a deadly weapon. Sadly, she did succeed in hitting four students with her vehicle, but no one was seriously hurt during the incident.
Copyright 2021, UnitedHeadlines.com