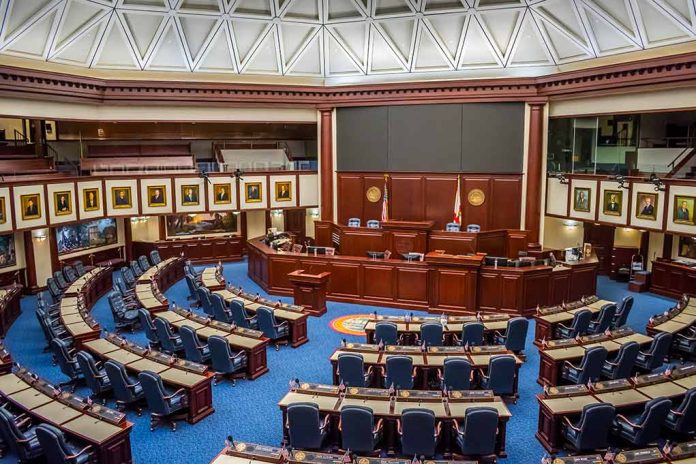 (UnitedHeadlines.com) – Despite calls from Republicans asking him to run, former two-term Maryland Gov. Larry Hogan said on May 2 he will not be entering the race for Maryland's open Senate seat in 2024.
After announcing that he will not be running, Hogan said lawmakers, donors, the media, and even his wife had all been asking if he would run for the Senate seat. Hogan said being a senator does not appeal to him.
In 2022, Hogan also declined to run against Sen. Chris Van Hollen, a Democrat, saying the same thing, that being a senator did not appeal to him.
In March, Hogan announced he had decided he would not be running for the 2024 Republican nomination for president, a move that had been speculated.
Maryland has not had a Republican senator since 1986. Hogan served as governor of Maryland, a state that is reliably blue, for two terms.
Sen. Ben Cardin, a Democrat, announced on May 1 that he will not be running for reelection. So far one candidate has announced a campaign for the seat. On May 2, Montgomery County Council member Will Jawando, who is a progressive Democrat, announced his campaign for the Senate seat.
There are a few speculated Republicans who could run, including Cal Ripken who played for the Baltimore Orioles. For the Democrats, it is speculated that Rep. Jamie Raskin, Rep. David Trone, and Prince George's County Executive Angela Alsobrooks could run for the seat.
In the Senate, only five people have represented Maryland over the last 40 years. Sen. John Sarbanes and Sen. Barbara Mikulski, both Democrats, who served for 30 years each.
In 2024, Democrats are trying to hold on to their one-seat majority in the Senate. Republicans will be defending 10 seats while Democrats have five seats up for re-election in the swing states as well as three more seats up for re-election in Montana, Ohio, and West Virginia, all states Trump won in 2020.
Copyright 2023, UnitedHeadlines.com