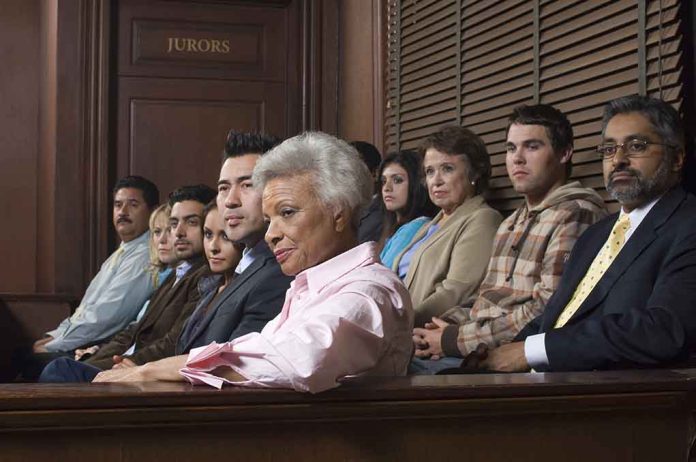 (UnitedHeadlines.com) – There are several high-profile cases making headlines across the country right now. One, in particular, has caused quite a stir — and left the jury fighting over a verdict.
The Incident
Officer Kim Potter of the Minneapolis Police Department stopped 20-year-old Daunte Wright over a driving infraction. During the traffic stop, Potter discovered an outstanding warrant on Wright; he was a wanted man. As she attempted to initiate an arrest, the two fought, and Wright ran, prompting Officer Potter to pull her gun and shoot him.
Wright died from the gunshot wound, leading Potter to resign days after the incident. The shooting occurred while the city was still sore about the Derek Chauvin trial, and the killing resulted in days of civil unrest.
The Court's Decision
The defense claimed the former officer intended to use her taser on Wright and mistook her gun as a non-lethal weapon. During the trial, prosecutors argued that a taser is drastically different than a firearm, noting the weight and differences in shape. The prosecuting attorney, Erin Eldridge, also mentioned that Potter had the taser mounted on the left side of her body and that her gun was on her right. The prosecuting body requested that the jury handle the firearm and the taser to feel the difference between the two, which the presiding judge, Regina Chu, granted.
Prosecutors noted that Potter made a mistake of epic proportions, but insisted that didn't warrant an excuse for her mishandling of the situation. Eldridge said that Wright's death was easily avoidable and urged the jury not to write it off as a simple mistake, noting that accidents can be criminal as well.
The jury initially struggled to find a verdict, asking Judge Chu what to do if they couldn't reach an agreement. Chu responded that the jury was to refer to the instructions the court gave them at the beginning of the trial. The jury deliberated for 27 hours over the course of four days. In the end, they finally reached their verdict.
On December 23, the jury found Potter guilty of both first- and second-degree manslaughter. After the verdict announcement, groups of people outside waiting for the decision broke out in cheers and tears of joy, chanting "guilty, guilty, guilty." The former officer could spend as much as seven years in prison under Minnesota's minimum requirement, although prosecutors asserted they would push for a longer punishment.
In the state of Minnesota, the court must sentence the defendant solely on their most serious charge. The state's law also dictates that first-degree manslaughter carries a maximum sentence of 15 years in prison. The question now is whether the prosecutors will successfully argue for more than the seven years Potter is currently facing.
Copyright 2021, UnitedHeadlines.com