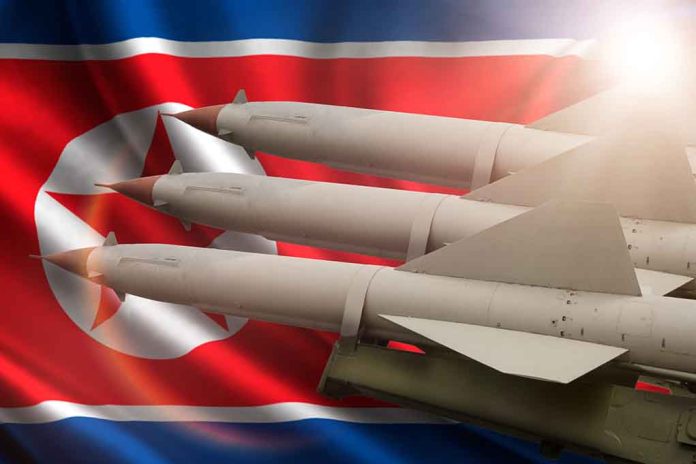 Kim Jong-Un's Military Just Launched a Disturbing Project
(UnitedHeadlines.com) – North Korea's military has had a busy year so far, test launching several missiles. Once again, the country is causing a stir by conducting another launch — firing not just one rocket, but three of them. South Korea, understandably shaken by the testfires, has expressed its concern that the North may be a threat to international peace.
South Korea's government states the launches are "a grave provocation" that threatens international peace. https://t.co/n9u1aj8DsF

— 6 News WOWT (@WOWT6News) May 25, 2022
Just hours after President Biden concluded his recent trip to Asia, North Korea launched two short-range missiles and one suspected intercontinental ballistic missile (ICBM), according to a report from Newsmax. If confirmed, this means the Democratic People's Republic of Korea (DPRK) launched its first ICBM in at least two months.
The missile tests show that North Korea is still focused on modernizing its fighting capabilities despite a potential outbreak of COVID-19 in their country. The South Korean government asserted the only thing their Northern counterparts will achieve with their tests is increasing relations between the South and America, furthering the international isolation of the DPRK.
Nobuo Kishi, Defense Minister of Japan, weighed in on the situation as well, calling North Korea's missile tests forbidden and likely to provoke more conflict.
The world has enough going on with the Russia-Ukraine war. The added stress coming from Kim Jong Un's regime isn't helping matters, though perhaps that's the very reason why they're testing so much — because the rest of the world has its focus shifted to Eastern Europe.
Copyright 2022, UnitedHeadlines.com