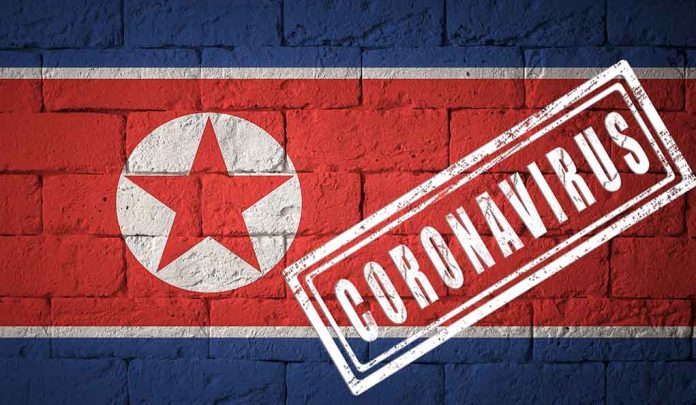 Kim Jong Un Regime Tragedy – "Fever" Reports Spreading
(UnitedHeadlines.com) – While the rest of the world has been reporting cases of COVID-19 and its variants, North Korea has remained silent — until about a week ago. Pyongyang just publicly released information regarding a surge of Omicron cases. It was the first time since the beginning of the pandemic North Korea has acknowledged an outbreak of COVID-19. Now, the socialist regime has over 1 million cases to deal with.
North Korea blighted by COVID surge as 1.4M "fever" cases reported https://t.co/t85RZmwsLx

— Newsweek (@Newsweek) May 17, 2022
According to the Newsweek report, the virus has likely been spreading across the country for some time, citing North Korea's lack of testing. The outlet also mentioned the state-run media company, Korean Central News Agency (KCNA), had reported there were 269,510 new patients claiming they had fevers (one of the most common symptoms of COVID-19). Newsweek added that KCNA reported a death toll of 56 on May 16.
The Korean news also reported there were over 1.4 million people with "fevers" since late April. Newsweek admitted the precise number of potentially positive COVID-19 tests is difficult to determine given North Korea's poor infrastructure.
While the rest of the world is on its way to recovery, North Korea seems to be struggling. The bad news is that the situation is likely to get worse before it gets better, as the country doesn't have the resources to deal with a pandemic.
Copyright 2022, UnitedHeadlines.com