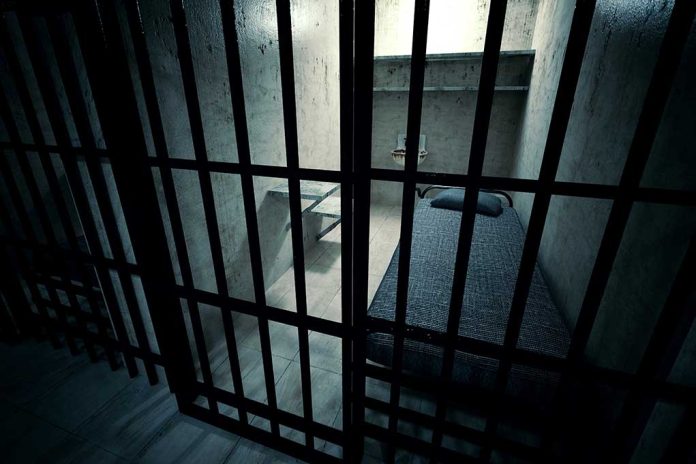 They Were Assassins – The Murder Was Planned All Along
(UnitedHeadlines.com) – Living a life full of crime eventually catches up to people. Such appeared to be the case for James "Whitey" Bulger in 2018, after three men beat him to death in prison. He was 89 at the time. After years of investigations, law enforcement has finally charged the three men involved in the former crime boss's death.
Authorities recently indicted 36-year-old Sean McKinnon, 48-year-old Paul J. DeCologero, and 55-year-old Fotios "Freddy" Geas, allegedly a mafia hitman, on charges of conspiring to commit first-degree murder. Prosecutors claim that DeCologero and Geas repeatedly struck Bulger in the head, eventually leading to his death. Authorities are charging McKinnon separately on charges of lying to federal agents.
Geas and DeCologero quickly became prime suspects following Bulger's death. However, they never faced any charges as the investigation dragged on for years. Both men are still in prison, and authorities arrested McKinnon after his federally supervised release.
The 89-year-old's family attempted to take legal action against the Federal Bureau of Prisons and 30 members of its staff, claiming they sent Bulger "to his death." But a judge dismissed the case. Perhaps the family will try again.
James "Whitey" Bulger
Bugler was the head of the Winter Hill Gang, a predominantly Irish mob, from the 1970s through the 90s. Many attribute his success and longevity to secret help from the Federal Bureau of Investigation (FBI), which protected him in exchange for information. Whitey denied being a government informant up to the day he died.
On an intake screening form upon his arrival at Hazelton, after authorities transferred him to West Virginia from Florida, the former mob boss even answered "no" to the question asking if he'd ever assisted law enforcement. Answering "yes" would've given the prison a reason to keep him isolated from the rest of the population and would potentially have saved his life.
Many observers believe the prison signed his death warrant by allowing him to be in the facility's general population. After allegedly helping the FBI, the former mob boss became one of the bureau's most wanted. At the time of his death, Bulger was serving a life sentence for 11 convicted murders.
The gangster's life was interesting enough for people to make several movies based on it. Some titles included "The Departed," a 2006 film starring Jack Nicholson, Mark Wahlberg, Matt Damon, and Leonardo DiCaprio, and the 2015 film "Black Mass" starring Johnny Depp. However, Bulger apparently disliked the way Depp portrayed him.
Copyright 2022, UnitedHeadlines.com