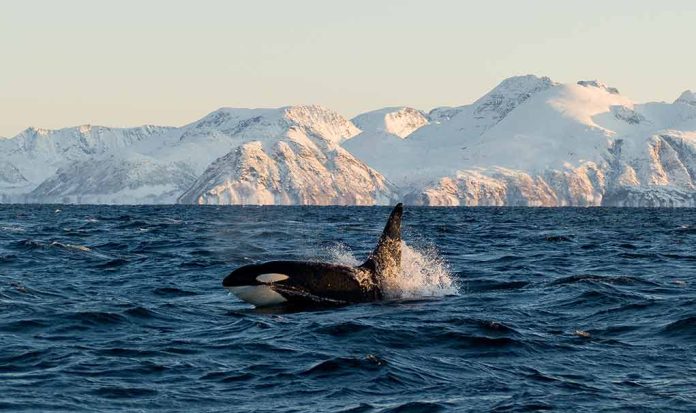 (UnitedHeadlines.com) – After their boat was attacked by killer whales off the coast of Morocco, Stephen Bidwell and Janet Morris of Cambridge, England, are telling their story.
The British couple was on day 2 of what was expected to be a week-long course when they felt something banging on the hull of the boat, a 46-foot Bavaria. Morris and Bidwell had been preparing for night watch duty by taking a nap when the banging began. They ran up to the deck when they heard the crew shouting "Orcas!"
The couple's boat was attacked by what the crew said was at least six orcas seven miles off the coast of Tangier for about an hour. During the attack, it appeared the orcas were chasing debris in the water that looked like a sponge.
After the orcas left, the crew was forced to head to shore as the steering on the boat had failed. Once back at the shore, the crew made the discovery that the debris they had seen the orcas chasing was actually a piece from the rudder of the boat.
Morris stated seeing orcas is "extremely rare" and she could not believe what she was seeing.
Bidwell stated that "orcas enjoy the thrill of the chase" however high winds prevented them from keeping the boat still and instead kept the boat moving.
The Strait of Gibraltar, which separates Africa and Europe, is sometimes called "orca alley" because of the large number of orca whales located in the area. Since 2020, orcas have sunk three boats off the Iberian coast.
There have also been other reports of vessels being attacked, with almost all attacks involving sailboats. The previous attacks involve the orcas approaching from the stern and striking the rudder, losing interest when the boat stops moving.
Orcas are thought to be one of the most intelligent animals as they have the second largest brain for a marine animal, according to phys.org. A fatal orca attack has never been reported.
Copyright 2023, UnitedHeadlines.com