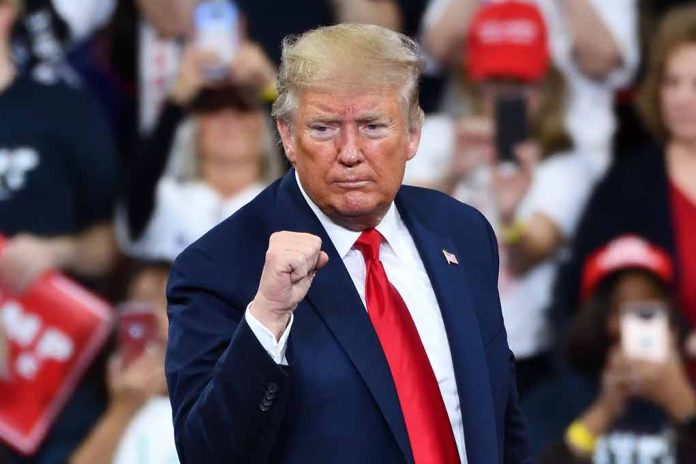 (UnitedHeadlines.com) – Montana Rep. Matt Rosendale is giving his support to impeachment initiatives put forth by fellow House Republicans.
The two impeachment initiatives include efforts by Colorado Rep. Lauren Boebert and Georgia Rep. Marjorie Taylor Greene to impeach President Joe Biden, as well as an effort by Greene and New York Rep. Elise Stefanik to expunge both impeachments of former President Donald Trump.
"Both of these efforts" are supported by Rosendale, according to his adviser, Aashka Varma.
The then-Democrat-controlled House impeached Trump twice, in 2019 and 2021. Trump was acquitted both times by the Senate, which was controlled by Republicans. Greene, in a two-page resolution, is seeking to expunge Trump's 2019 impeachment over Ukraine, saying he was "wrongfully accused of misconduct." Stefanik, in a six-page resolution, is seeking to expunge the 2021 impeachment saying "high crimes and misdemeanors" were not proved by Trump's opponents. There is no historical precedent for expungement.
Greene introduced articles of impeachment against not only Biden but also against FBI Director Christopher Wray, two members of Biden's Cabinet, as well as an attorney who is prosecuting participants of Jan. 6. Boebert also introduced articles of impeachment against Biden for one count of dereliction of duty as well as one count of abuse of power in regard to the southern border crisis. The resolution was delayed after a June 22 vote by the U.S. House of Representatives which moved the resolution to the House Homeland Security Committee. While the referral vote means it was not brought to the floor, it also means Democrats are unable to table the motion.
Rosendale is speculated to run for Montana's Senate seat as Montana Sen. Jon Tester is facing reelection in 2024. Tim Sheehy, a retired U.S. Navy Seal, and businessman, has already announced a campaign to run against Tester. Sheehy currently has the support of Montana Sen. Steve Daines as well as Montana Rep. Ryan Zinke and Republican Gov. Greg Gianforte.
Copyright 2023, UnitedHeadlines.com