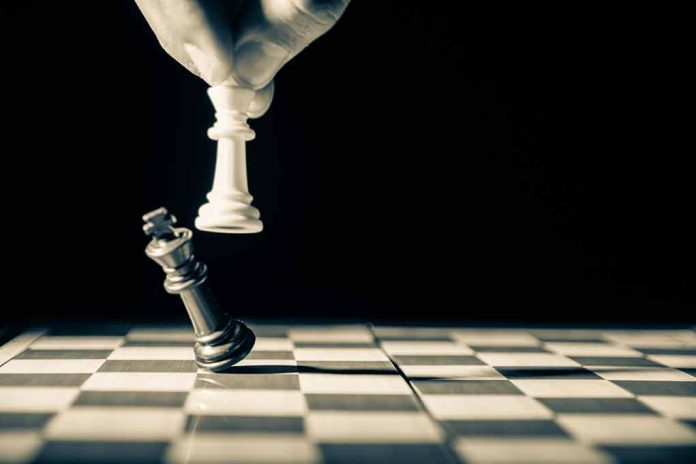 (UnitedHeadlines.com) – The Kentucky governor's race is heating up as Republicans see a path for Attorney General Daniel Cameron, the Republican nominee for governor, to win in November over Democratic Gov. Andy Beshear, who is seeking re-election. In 2019, Beshear won his seat by narrowly beating former Republican Gov. Matt Bevin by just 5,000 votes.
On Aug. 15, the Kentucky State Fraternal Order of Police announced it would be backing Cameron. The Kentucky State Fraternal Order of Police has backed Beshear since 2019. In making the announcement the Kentucky State Fraternal Order of Police's president and sheriff of Clark County Berl Perdue Jr. stated that during Cameron's tenure as attorney general Cameron "has had our backs."
Longtime Republican Kentucky adviser Scott Jennings stated his "confidence in Daniel grows every day."
A key platform of Cameron's campaign is bolstering law enforcement and reducing crime. Cameron has also made parental rights in education a priority in his campaign.
Beshear has faced criticism about claims he made regarding whether transgender surgeries are performed on minors by Kentucky clinics. In early August a clinic stated it does perform the surgeries on children under 18 despite Beshear's claims the surgeries are not performed in the state. In March, he vetoed legislation that would have banned the surgeries on minors though his campaign released an ad stating that he never supported transgender surgeries on minors.
The Jefferson County School System also experienced a rocky start to the school year when a busing crisis resulted in classes being canceled for a week and a half. The school system is run by allies of Beshear.
According to a Morning Consultant poll from July 24, Beshear has a 64 percent approval rating, which makes him the fifth-most popular governor in the country.
According to FiveThirtyEight's survey compilation, polls show Beshear leading Cameron from as low as 2 points to as high as 10 points. However, many of the surveys used in the compilation were internal polls or sponsored by a specific political party.
Copyright 2023, UnitedHeadlines.com