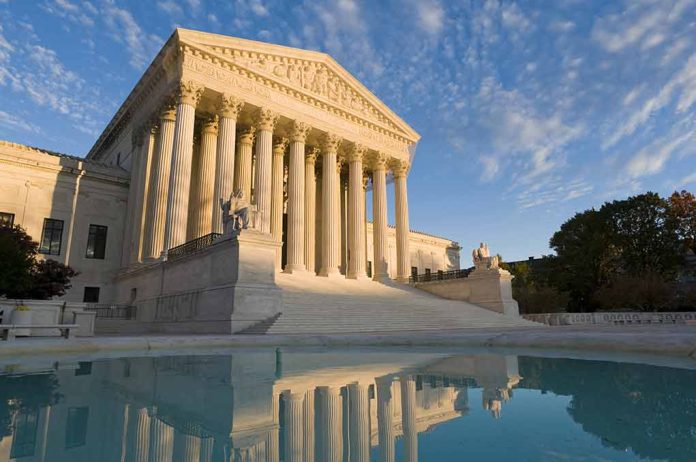 (UnitedHeadlines.com) – A year after his Supreme Court victory that involved him losing his job for praying following games, high school football coach Joe Kennedy announced his resignation Sept. 6.
Kennedy was the assistant coach of the Bremerton High School football team in Washington state. Kennedy prayed alone after the team's 27-12 Sept. 1 win, the first game in 7 years that he coached.
In his resignation letter, Kennedy wrote that he was giving his resignation after it appeared the Supreme Court's reinstatement order wasn't being "fully followed" by the school district in what he believed "is retaliation by the school district."
In a statement on his website, Kennedy also gave several other reasons for his resignation including traveling out of state to take care of an ailing family member. Until the first game, Kennedy had been living in Florida.
Kennedy stated he was unsure he would continue the pursuit of his coaching career. He said he believes that working outside the school system will allow him to best "advocate for constitutional freedom and religious liberty."
In 2015, Kennedy was reprimanded by the Bremerton School District for leading postgame prayers on the 50-yard line of the football field. School officials placed him on administrative leave after asking Kennedy to keep his postgame praying ritual either away from students or non-demonstrative. They were concerned the postgame prayer ritual could violate the separation of church and state and suggest government endorsement of religion.
In response, Kennedy filed a lawsuit alleging his First Amendment speech and religious rights were violated when the school district disciplined him for what he said was a form of private religious expression.
Kennedy appealed to the U.S. Supreme Court after a federal district court in Washington as well as a three-judge panel in a San Francisco-based appeals court sided with the school. The Supreme Court ruled 6-3 in Kennedy's favor, overturning the rulings of the lower court.
Copyright 2023, UnitedHeadlines.com