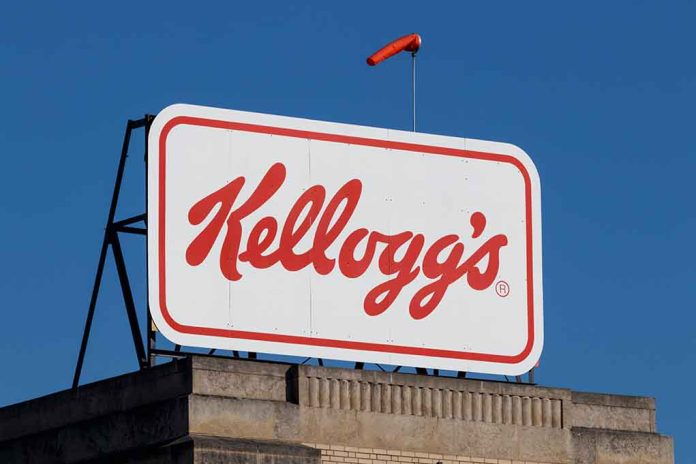 (UnitedHeadlines.com) – Employees of Kellogg in Tennessee, Nebraska, Michigan and Pennsylvania went on strike over two months ago to fight for better wages and benefits. The company and striking employees have met nearly 20 times in 2021. However, after lengthy negotiations, Kellogg is looking to move forward.
Kellogg announced on December 7 that most of their permanent workers disagreed with a recently proposed five-year contract. As a result, Kellogg stated that it would hire new employees to replace those on strike.
1,400 Kellogg's workers have been on strike for the last two months — now, the company says it will fire the workers and hire permanent replacements after the union members rejected their latest contract proposal. pic.twitter.com/BzihlGC8n4

— CBS Mornings (@CBSMornings) December 8, 2021
The President of Kellogg North America, Chris Hood, asserted that after all the time spent in negotiations and the failure to reach an agreement, the company has decided to move forward. Hood called hiring new employees the next part of the company's contingency plan and claimed that Kellogg had no choice.
The president states the outcome isn't the one that he or the company wanted, but it's what happened and that they had to take the necessary steps to continue operations. Hood noted that Kellogg has a responsibility to fulfill its obligations to its consumers.
A spokesperson for Kellogg, Kris Bahner, mentioned that interest in the replacement roles has been high at all four locations and that they expect new hires to be starting soon.
Copyright 2021, UnitedHeadlines.com