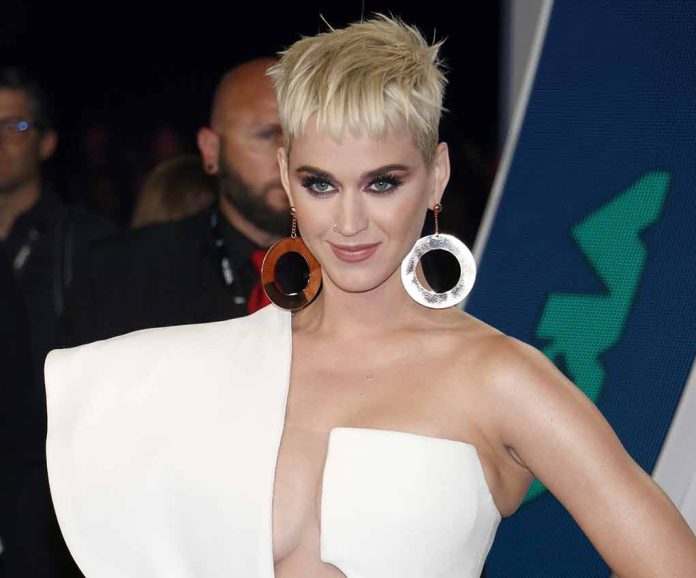 (UnitedHeadlines.com) – After six years as a judge on American Idol, Katy Perry, 38, is ready to quit after being "thrown under the bus" by producers.
Perry says the producers have intentionally edited clips making her look like a "nasty judge." The footage has left Perry the subject of online rants by fans saying she is rude.
Every season since she joined Perry has been criticized by fans.
This past season had Perry involved in a scandal that left a contestant quitting the show after Perry was accused of mom-shaming when she told a young mother she had been "laying on the table too much." She was also criticized for telling contestants that their performances had been "underwhelming" during Hollywood Week.
However, her breaking point came when she was booed by viewers after giving a contestant criticism for an outfit. Fans are still calling for Perry to be replaced on Idol with Alanis Morrissette. Morrissette filled in for Perry as a judge this season.
It is rumored she has wanted to leave for some time, however, this season proved to be too much for the singer. When she began on the show, she felt she could help foster young talent. However, that is not how the role has been interpreted.
During the season finale of American Idol, Perry stated she was grateful the show was renewed, however, she dodged questions about her own future on the show.
In April, Perry announced several new shows were being added to her Katy Perry: Play at the Theatre At Resorts World Las Vegas. With 22 shows in total, the show runs through Nov. 3 with Perry having September off.
Perry currently makes an alleged $25 million per season. However, a source close to Perry says leaving would not be about the money but about her legacy. She does not want to be remembered in her career for a show where she is not performing.
Copyright 2023, UnitedHeadlines.com