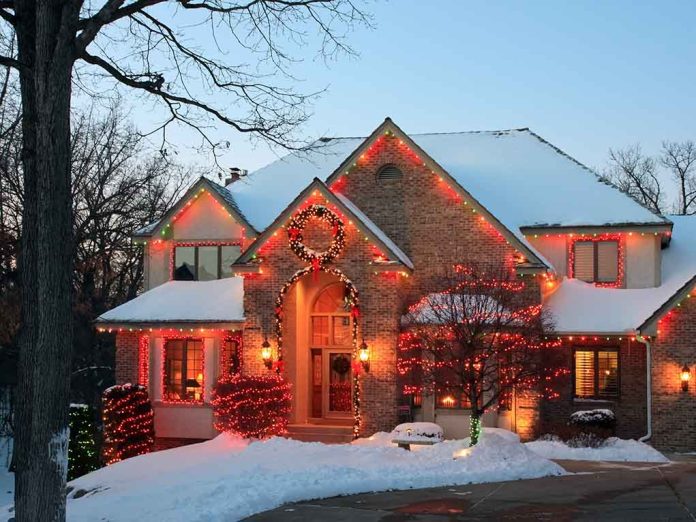 (UnitedHeadlines.com) – Vice President Kamala Harris has insisted US borders are secure despite reports from states like Texas and Arizona that detail a growing crisis. Local leaders say they're struggling with record numbers of immigrants. Some, like Texas Governor Greg Abbott (R), have taken matters into their own hands by chartering buses to ship their overflow to Democrat-led sanctuary cities. The latest influx landed near Harris's Washington, DC, residence just in time for Christmas.
Three buses carrying roughly 130 immigrants were en route to New York, but snowstorms and below-freezing temperatures affected road quality and forced a change in plans. All three vehicles rerouted to the Naval Observatory in Washington, DC, the military facility where Harris resides. The group arrived on Christmas Eve after 36 hours of travel through grueling weather conditions. The New York Times reported that some of the new arrivals exited the buses wearing only T-shirts.
Migrants bused to Kamala Harris' home on Christmas Eve intended for NYC https://t.co/fNcNcxgcH6 pic.twitter.com/SoQ9iFBigM

— New York Post (@nypost) December 25, 2022
Members of the Migrant Solidarity Mutual Aid Network stepped in with warm clothes and assistance with food and shelter. They identified Abbott as the buses' sender, although the Texas governor has yet to take credit for this latest offload. He's been sending buses of unwanted immigrants to sanctuary cities since April. According to him and other overwhelmed state leaders, the move is necessary, but critics call it cruel political theater.
Abbott sent a letter to President Joe Biden on December 20 requesting federal assistance. In it, he implored the administration to "stop the lie that the border is secure" and offer help to affected states, which he says desperately need the relief.
Copyright 2023, UnitedHeadlines.com