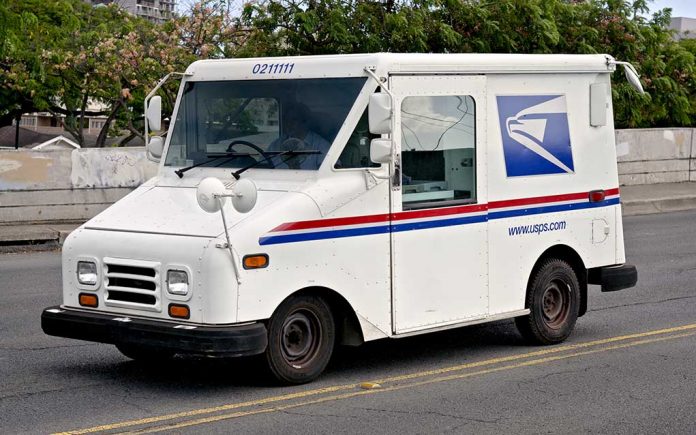 (UnitedHeadlines.com) – Big Brother appears to be growing stronger these days. For instance, Tucker Carlson recently claimed a whistleblower told him the National Security Agency was monitoring his activities for "political reasons." However, it appears that government spying on Americans isn't limited to that agency.
A government watchdog group known as Judicial Watch is suing the United States Postal Service (USPS). It might seem extreme to sue our mail delivery service, but according to the group, USPS has been spying on Americans.
Judicial Watch announced it filed a FOIA lawsuit against the U.S. Postal Service (USPS) for information relating to the tracking and collecting of Americans' social media posts through its Internet Covert Operations Program (iCOP). READ: https://t.co/EXieb3V7Hk pic.twitter.com/2LANDDBvxR

— Judicial Watch ⚖️ (@JudicialWatch) July 9, 2021
Judicial Watch filed the lawsuit on July 8th, 2021, in the District of Columbia's US District Court. The group filed the complaint to obtain data under the Freedom of Information Act. Judicial Watch President, Tom Fitton, has raised the question as to whether or not the Biden administration has weaponized the USPS to spy on the American people.
The USPS is being sued specifically for information regarding the release of its Internet Covert Operations Program beginning January 1st, 2020. The request for these documents came after Yahoo News reported the USPS had a law enforcement department running what's essentially espionage to obtain and collect information on the American people. For example, social media posts containing information about planned protests were allegedly obtained via this "covert operations program."
If the USPS is found to have been spying on the American people, we all should be concerned. Unfortunately, this type of misuse of power seems to be more common as we move forward under the new administration — and if the allegations are correct, several people will have a lot of explaining to do.
Copyright 2021, UnitedHeadlines.com