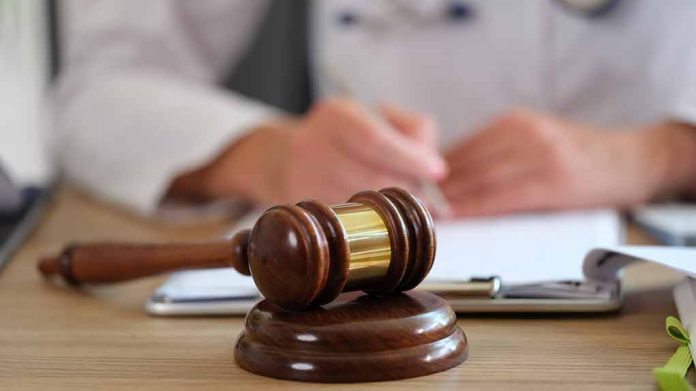 (UnitedHeadlines.com) – A federal judge has ruled in favor of a Catholic farmer in Michigan who had been banned from a local farmer's market.
In 2017, after learning that Country Mills Farm would host wedding receptions but not for LGBTQ+ couples, East Lansing Farmer's Market banned Country Mills Farm as a vendor. At the time, Country Mill Farm would refer LGBTQ+ couples "to another mid-Michigan orchard" that had more experience hosting weddings for LGBTQ+ couples. Country Mill Farm has been a vendor at the farmer's market since 2010.
There was nothing illegal about the way owner Steve Tennes was operating his farm, which is not covered by anti-discrimination laws as it is not a public accommodation. However, the city changed its guidelines for the farmer's market to state that vendors must "comply with the City of East Lansing's Civil Rights ordinances." Officials claimed his views were in violation of East Lansing's nondiscrimination policies even though Tennes' Country Mills Farm is located in the town of Charlotte, 22 miles away from East Lansing.
In its court challenge, Country Mill Farms stated this new policy was in violation of the First Amendment's free exercise clause. In September 2017, he was granted temporary relief to continue to participate in the East Lansing Farmers Market while the matter was being settled in court.
U.S. District Court Judge Paul Maloney ruled in favor of Tennes on Aug. 21. In the ruling, Maloney said the city had violated Tennes constitutional rights under the First Amendment's free exercise clause when it refused to allow him to participate in the farmers market. According to the ruling, Country Mill Farms can't be banned from participating in the farmers market based on Tennes' religious beliefs.
Alliance Defending Freedom senior counsel Kate Anderson called the ruling a "strong voice for religious freedom."
After the ruling, Tennes said that, just as he always has, he will "continue selling to people of all backgrounds."
An East Lansing spokesperson said the city is "discussing potential options."
Copyright 2023, UnitedHeadlines.com