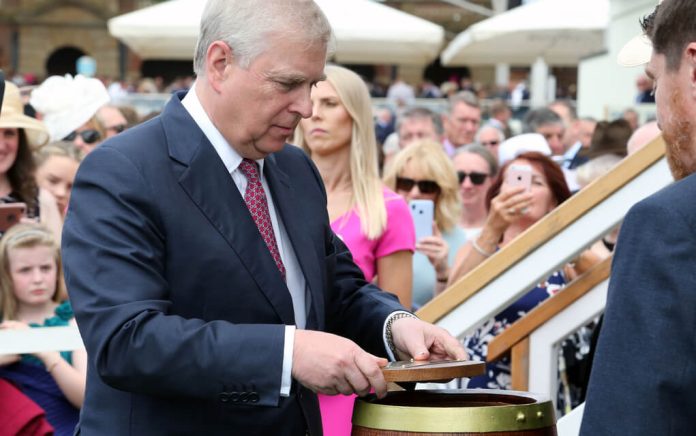 (UnitedHeadlines.com) – With the court finding Jeffery Epstein's former associate and girlfriend, Ghislaine Maxwell, guilty of sex trafficking and conspiracy, the public's eye is turning toward other high-profile cases. Among them is the lawsuit that Virginia Giuffre filed against a member of the British royal family. A federal judge's recent ruling shows that no one is beyond the reach of the long arm of the law.
Prince Andrew's Alleged Involvement
In 2019, Giuffre filed a lawsuit against Prince Andrew. She claims Epstein forced her to have sexual encounters with the prince while she was only 17 years old. Prince Andrew denies the encounters ever took place and claims Giuffre is simply looking for money.
Andrew and his attorney, Andrew Brettler, have fought the case every step of the way. The prince and his legal defense have thrown several roadblocks in Giuffre's path, but none have been successful as the court has primarily ruled in her favor.
Andrew's Latest Attempt
Andrew and Brettler recently attempted to persuade the court to dismiss the case by asserting Giuffre is no longer living in the United States. The defense attorney noted that the alleged victim now resides in Australia with her children and husband. Brettler added that Giuffre possesses an Australian Driver's License and lives in Perth, Australia, in a $1.9 million home. However, the judge didn't accept the argument as grounds to dismiss the case.
In previous lawsuits from 2015, Giuffre listed her address as Penrose, CO. In a 2019 lawsuit, she recorded her residency as Palm Cove, Australia, but checked the box indicating that she was a "citizen or subject" of another country. She noted that she was living in Ocean Reef, Australia, in her lawsuit against Andrew but again indicated she was a citizen of another country.
Judge Kaplan's Response
In his one-page order, federal judge Lewis Kaplan denied the request to dismiss the lawsuit based on Giuffre's residence. In addition, Kaplan's order requires Prince Andrew and his legal team to provide the legal documents Giuffre's lawyers requested prior to the deadline set in the lawsuit. The judge also asked that Giuffre submit documents indicating where she has lived by January 14, as her defense claims she's a resident of Colorado, but she claims to live in Australia.
More Fuel for the Fire
The judge's order came just three days before the public release of an agreement reached between Epstein and Giuffre in 2009. The agreement indicated she couldn't pursue lawsuits against other potential defendants, namely business associates and close friends of Epstein. Andrew believes the document should protect him, and his defense agrees, arguing that it protected Alan Dershowitz, although they didn't directly name him.
The recent series of events exposes more and more about the Epstein case. Maxwell's guilty verdict has made Andrew's fears come to life: more public attention on his case.
It doesn't matter who anyone is, what status they hold or where they live; they're not above the law. It seems that Prince Andrew may be realizing this, regardless of whether or not he's guilty, as the court continues to deny his requests for dismissal.
Copyright 2022, UnitedHeadlines.com