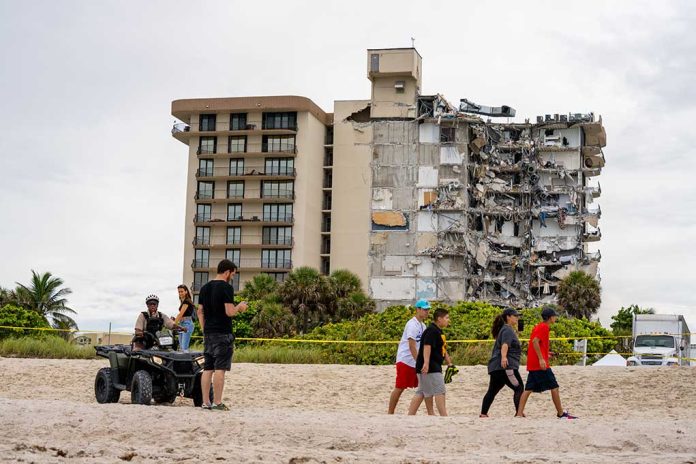 (UnitedHeadlines.com) – In late June, a condominium in Surfside, FL collapsed, killing 98 people. There's a dispute about where any profit from selling the property and any insurance the owner collects on the Champlain Towers South building should go. A county judge seeks to make all parties involved content.
Michael Hanzman, Miami-Dade County Circuit judge, called the situation heartbreaking after Anthony Greer, the attorney mediating the lawsuit over the collapse, told him that the two groups had drastically different opinions. People who lost their loved ones in the collapse believe they're entitled to the settlement, while those who lost their homes and property want their losses covered.
Judge pushes for payout compromise in Florida condo collapse https://t.co/nq8Si5rLBQ pic.twitter.com/Y10DzfrkhB

— NY Daily Record (@NYDailyRecord) October 20, 2021
The Miami-Dade judge feels it's too early to give up on successfully mediating the settlement. While he admitted both parties have been uncooperative, he said that the law would ultimately decide where the settlement went. Hanzman said he didn't expect solidarity among the victims, but there was still room to seek a solution that benefitted as many people as possible. The judge asserted that despite the difficulties moving forward, now was the time for a happy medium.
The property is currently looking at a $120 million offer, which would go toward the settlements and insurance claims.
Copyright 2021, UnitedHeadlines.com