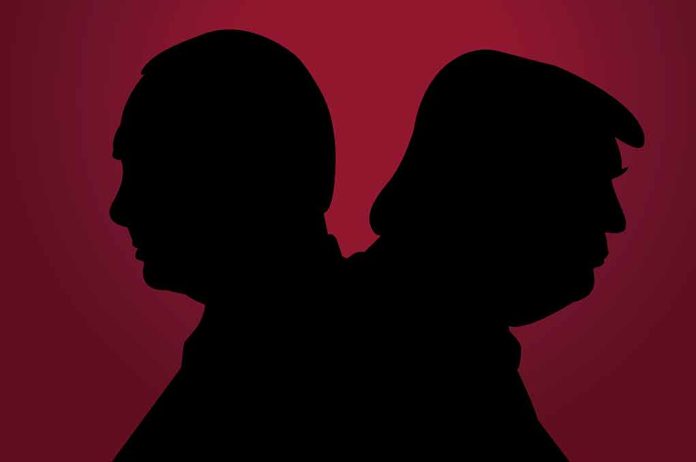 (UnitedHeadlines.com) – John Durham, the Special Counsel appointed by former President Donald Trump, released his report May 15 from his investigation into the actions of the FBI during its Trump-Russia investigation during the 2016 election. The more than 300-page report finds the FBI as well as the Department of Justice "failed to uphold their important mission of strict fidelity to the law."
Durham's report stated that while the FBI was obliged to look into the allegations, due diligence was not performed in opening the probe. His investigation also showed a "serious lack of analytical rigor" toward information, especially that from those who were politically affiliated, that the FBI received from senior FBI personnel. The Durham report specifically targets the senior leadership of Andrew McCabe, who was the bureau's deputy director at the time, and Peter Strzok, who was the deputy assistant director for counterintelligence at the time. Both were fired in 2018.
Durham's investigation found that the FBI relied significantly on leads funded or provided by opponents of Trump's opponents.
In the report, Durham recommends that a position be instituted that would handle difficult decisions and investigations that are politically sensitive.
According to FBI Director Christopher Wray, there are reforms the agency has implemented before the release of the Durham report.
During Durham's four-year investigation, he indicted three people. In August 2020 he indicted Kevin Clinesmith, who pleaded guilty. In September 2021 he indicted former Clinton attorney Michael Sussmann and in November 2021 he indicted Igor Danchenko, both of whom were acquitted.
The report was sent by Attorney General Merrick Garland on May 15 to lawmakers. House Judiciary Committee chairman and Ohio Rep. Jim Jordan has reached out to the Department of Justice seeking to have Durham testify the week of May 22.
In April 2019, Special Counsel Robert Mueller also completed an investigation into the connection between Trump and Russia that showed there was no evidence to influence the 2016 election between Trump and Russia.
Copyright 2023, UnitedHeadlines.com