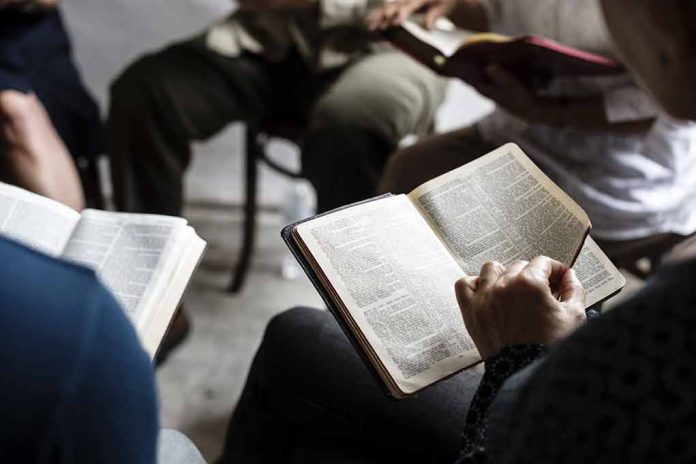 (UnitedHeadlines.com) – A scene in the stage version of Monty Python's "Life Of Brian" is causing controversy and actor John Cleese is not backing down. He says the new stage production will retain all of the original jokes as well as satirical religious references.
Cleese was told the controversial scene from the 1979 movie, which features a man who is mistaken to be Jesus Christ, would have to be cut from the stage version to be not offensive to audiences. Critics of the scene say it is transphobic.
The controversial scene revolves around a man, Stan, who claims that he is a woman and wants to be called Loretta. Stan then claims that he can have a baby. Cleese's character tells Stan that his idea is ridiculous. Other characters in the scene argue that Stan should have the right to have babies even if he physically can't. Stan goes on to say, "Don't you oppress me."
In a statement on Twitter, Cleese said the scene would not be removed. He stated some actors had advised the scene to be cut but that he has "no intention of doing so." He also went on to say the media has misreported the news of the scene being cut from the stage version. He stated that he had asked others for advice but never said he was cutting the scene.
This is not the first Monty Python movie to be adapted for the stage. The film Monty Python & the Holy Grail was adapted into the stage version, Spamalot.
Cleese has also been in the headlines for his revival of the British show, Fawlty Towers, which while only having 12 episodes is known as one of the best comedy series ever. The show will feature his daughter, Camilla, as well as Derrick Rossi, Matthew George, and Michele Reiner, with Rob Reiner being the executive producer. Some have been critical of the idea of adapting the show for modern audiences, wondering if it will be successful.
Copyright 2023, UnitedHeadlines.com