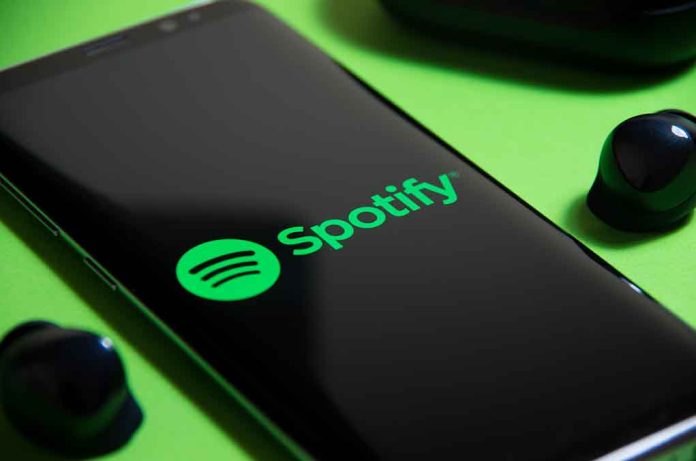 (UnitedHeadlines.com) – Joe Rogan became a household name during his time as the host of "Fear Factor," and he hasn't lost any popularity since. Thanks to his podcast, "The Joe Rogan Experience," Rogan is likely more popular than ever.
His show has been stirring controversy since the beginning of the COVID-19 pandemic, where he has allowed vaccine and mandate critics to openly express their views.
Protesting Rogan
As a way to demonstrate his dismay toward Rogan's podcast, Neil Young, a renowned musician, asserted he would remove his music from Spotify if the platform didn't take down what he called COVID-19 disinformation. Roberta Joan "Joni" Mitchell, a Canadian songwriter, joined Young's effort to protest Rogan's podcast.
According to a report from Rolling Stone, Young gave Spotify an ultimatum in an open letter, stating it could have him or Joe Rogan, but not both. The content provider announced on Wednesday that it would remove the musician's tunes from its platform.
Still, the protest against Rogan is growing. Nils Lofgren, a guitar player for Bruce Springsteen, has joined the effort along with hundreds of others, including doctors and medical professionals, who have written to Spotify urging the company to stop Rogan from spreading "misinformation."
Even Britain's Prince Harry and his wife, Duchess of Sussex Meghan Markle, have expressed their opposition to Rogan's work. Despite their dismay, the pair have insisted they continue to look forward to working with the company.
Spotify Takes Action
In addition to removing Young's music and retaining Rogan's podcast, Spotify CEO, Daniel Ek, mentioned that the platform would publish its guidelines on the site to educate content creators of its policies. The company also noted that it will place advisories on podcasts that discuss COVID-19.
Ek's statement explained that Spotify would include a coronavirus Hub link where users could have easy access to related facts and sources. The Spotify CEO stated that it was important for the platform to refrain from censoring content, but also that it needed to hold creators accountable for violating their standards.
Rogan's Response
The former "Fear Factor" host posted a 10-minute video on Instagram, expressing his sorrow over the situation. He explained that he had no intention of making anyone mad or upset, claiming he was just having conversations with people. Rogan asserted that he would try to do a better job at balancing the opinions of people on his show, which is highly rated on Spotify.
In 2020, Rogan and Spotify reached a $100 million deal that allowed the platform exclusive rights to "The Joe Rogan Experience." Rogan has asserted on his show that he isn't a medical professional and that he shouldn't be a source of medical advice.
Copyright 2022, UnitedHeadlines.com