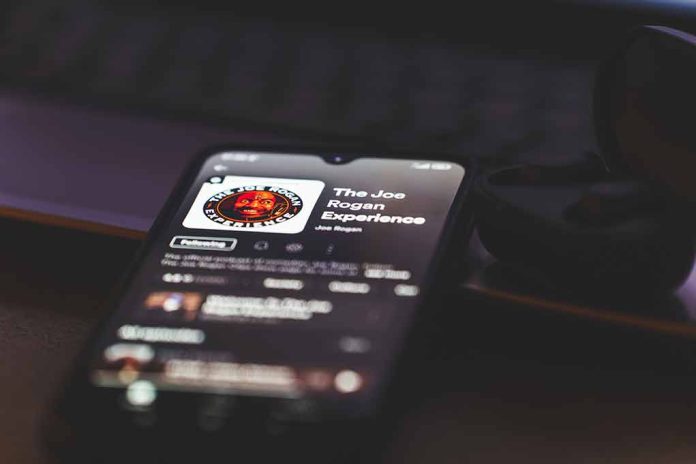 (UnitedHeadlines.com) – Podcaster Joe Rogan voiced his opinion regarding Target and Bud Light boycotts during his June 6 show for the Joe Rogan Experience. Rogan stated that Americans have had "enough" of the LGBTQ+ and transgender agenda being shoved down their throats.
The show, which featured comedian Theo Von as a guest, focused on the state of the comedy industry. However, the conversation turned to woke companies and the boycotts which have caused both Bud Light and Target to lose billions in market value.
Rogan suggested that the far-left messaging seen from Target, as well as other major corporations, has gone too far for many Americans.
Rogan went on to add that the ideology of the transgender movement is being pushed on society similar to that of religious conquest.
The two proposed an app showing customers what political causes businesses had donated money to. Von said the app would end up affecting companies financially and "then those companies would stop." He said the app would allow people to shop at companies that support their beliefs.
Target's controversy began when it launched its new Pride collection, which featured "tuck-friendly" swimsuits, rainbow-colored onesies, "queer all year" calendars, and books for children ages 2-8 such as "Bye Bye, Binary," "I'm not a Girl" and "Pride 1,2,3." Many of the items are aimed at children. The collection also includes a bag designed by Abprallen who claims to be a worshiper of Satan. Since May 18, Target stock has lost more than $15 million in market value, falling another 3.26 percent as of the week ending June 2.
Bud Light sales, as well as other products owned by Anheuser-Busch, have declined since April 1, when transgender influencer Dylan Mulvaney shared partnership posts with her and Bud Light with the 11 million followers of her social media accounts. Bud Light sales for the week ending May 27 have declined 23.9 percent year-over-year. As of June 2, Anheuser-Busch has lost over $27 billion in market value.
Copyright 2023, UnitedHeadlines.com