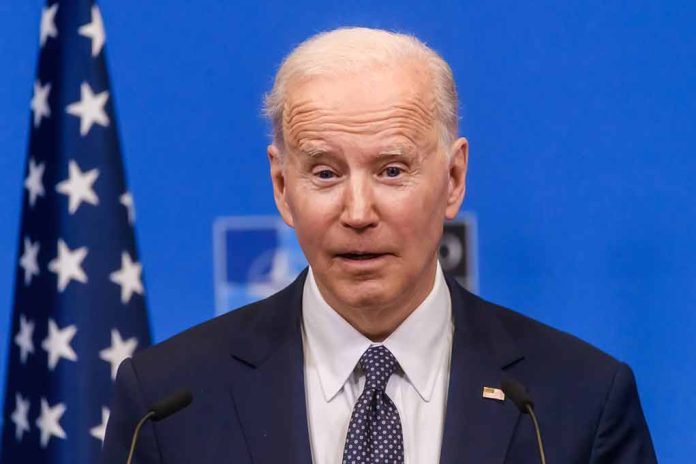 (UnitedHeadlines.com) – President Joe Biden is being criticized for his response of "no comment" when asked about the deadly Maui, Hawaii wildfires.
Biden was asked about the fires on Aug. 13 while he was on vacation in Delaware. When reporters asked if he could stop riding his bike to answer questions about the fire, Biden answered "We're looking at it."
So far, 99 people have been found dead with many more unaccounted for after a wildfire tore through sections of Lahaina on Aug. 8. The fire burned an estimated 2,170 acres in what is the deadliest wildfire in the United States since 1918.
In an Aug. 9 statement, Biden expressed condolences for the families of those who died. He also said he was "grateful to the brave firefighters and first responders." On Aug. 10, Biden declared a federal disaster in Maui.
Biden's Aug. 13 "no comment" response to Bloomberg reporter Justin Sink's question about the wildfires has caused many to take to social media to criticize Biden's response as uncaring.
Yashar Ali called Biden's response "absolutely terrible."
CNN political commentator Scott Jennings said, "The famous Biden empathy."
Some critics noted his response was similar to that of last year's toxic oil spill after a train derailed near East Palestine, Ohio. One Twitter user stated "East Palestine: No comment. Maui: No comment." adding "Ukraine: Send them another 24 billion."
The Spectator magazine editor Stephen Miller noted that Biden "has no comment for wildfires that wiped out entire communities" after his 14-day vacation at the beach, four days in Washington, D.C., followed by his latest trip to the beach. Miller said, "Just incredible stuff."
A Maui resident who spoke to CNN on Aug. 13 stated the government was not supporting the community the way it should. Cole Millington said it should be the federal government, adding "It shouldn't be me and my friends, in our 20, 30-year-old trucks" delivering supplies to those in the areas burned by the wildfires.
Copyright 2023, UnitedHeadlines.com