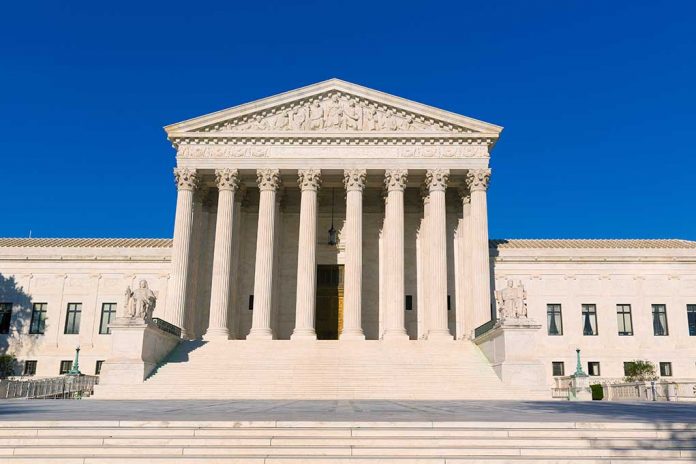 (UnitedHeadlines.com) – Supreme Court Justice Stephen Breyer is set to turn 83 on August 15, prompting many people to push him toward retirement. However, Breyer is not yet ready to retire and has indicated that he doesn't know when he will be at that point. As it stands now, Breyer is the Court's ranking liberal judge after the death of Ruth Bader Ginsburg (RBG).
President Joe Biden has since backed away from pushing Breyer to retire, citing the topic is too politically polarizing and could damage the US Supreme Court. Still, other Democrats continue to pressure the justice to retire so Biden can nominate a younger liberal judge to take Breyer's seat.
President Joe Biden is ignoring activists who want him to pressure Supreme Court Justice Stephen Breyer to retire, Axios reported Tuesday.

— Newsmax (@newsmax) August 3, 2021
Currently, the Supreme Court has a conservative majority of 6 to 3 over their liberal counterparts. Even with a new justice appointed, the scales wouldn't tip in their favor. Some officials have taken a hardline approach to the situation, directly calling on Breyer to retire. Others, such as Senator Richard Blumenthal (D-CT) and Democratic Senator Amy Klobuchar of Minnesota, have stated the importance of the justice's retirement without directly involving Breyer.
What do Democrats actually hope to gain from such actions? Some members of the political left feel like their party is watching what happened to RBG all over again in slow motion, adding their previous lack of involvement in the court had lasting repercussions.
If Democrats lose their control of the Senate in 2022, the possibility of Justice Breyer passing could mean even bigger changes in the Supreme Court. Will the Left leave an opening for another conservative judge, further tipping the balance from their favor, or will they push out one of their own to guarantee their seat?
Copyright 2021, UnitedHeadlines.com