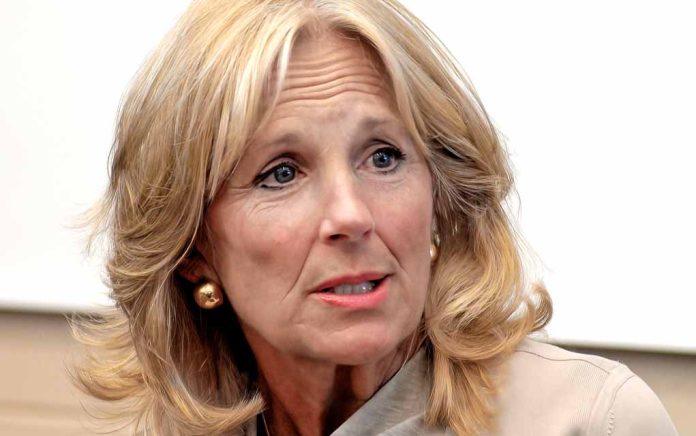 Jill Biden Mystery – Doctors Confirm Health Setback
(UnitedHeadlines.com) – Jill Biden has tested positive for COVID-19 for a second time, only a day after getting the all-clear. Now doctors say she's suffering from "rebound" COVID. Is this a new hazard that should concern Americans? The answer might not be clear.
On August 15, First Lady Jill Biden, who developed "cold-like symptoms," tested positive for COVID-19. Mrs. Biden is double-vaccinated, has had two booster shots and isolated herself from the president when he had the virus in late July, but somehow still managed to catch the disease. However, by August 23, she tested negative and seemed to have thrown off the virus.
Jill Biden tests positive for a rebound case of Covid-19. The first lady first tested positive on August 15 while vacationing in South Carolina.https://t.co/Z2cqVYzgvD

— CNN Breaking News (@cnnbrk) August 24, 2022
Now, it's back. Just one day after her clear test result, FLOTUS tested positive again. Her communications director, Kelsey Donohue, told reporters it's a "rebound" case, a variety of COVID that the media hasn't discussed much. In some people treated with the antiviral drug Paxlovid, the virus suddenly reappears two to eight days after the patient tests negative.
How common is this? No one can really say — but two other well-known cases include President Biden and chief medical adviser Dr. Anthony Fauci. The White House says only around 5% of Paxlovid patients suffer rebound infections, but experts say it could be higher. If it isn't higher, then a strange coincidence allowed both Bidens and Fauci to suffer from this "rare" event.
Copyright 2022, UnitedHeadlines.com