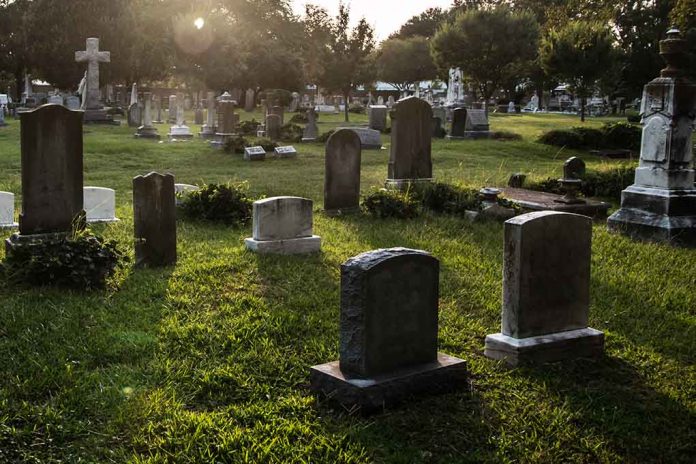 (UnitedHeadlines.com) – The Protestant Cemetery, located on Mount Zion, reported a devastating rampage that left numerous headstones and crosses destroyed. Officials say the desecration is part of a trend in Jerusalem, which is seeing an overall increase in hate crimes against members of the Christian faith.
The diocese reported the crime on January 4 after discovering over 30 vandalized graves on the site. Anglican Archbishop Hosam Naoum told the BBC that these types of incidents have been growing increasingly common. Segregation is an issue there. Christians, the minority in the region, totaling only around 16,000, are being excluded in areas throughout the Holy Land. Most of these individuals are Palestinians.
Samuel Gobat, the second Anglican bishop of Jerusalem, also expressed his dismay. He noted that accounts of Jewish extremists spitting on their perceived religious rivals have become prevalent, with holy sites also suffering rashes of attacks.
Anglican Church and UK condemn desecration of Jerusalem graves https://t.co/xU8KQlr6Rw

— BBC News (World) (@BBCWorld) January 4, 2023
The cemetery, first established in 1848, is reportedly the resting place of great past scientists, clergy members, politicians, and defenders of the city. It was the target of a similar hatred-fueled attack around nine years ago.
Christians hold Mount Zion sacred and have specified it as the location of the Last Supper, according to ABC News. The place also holds deep significance to Jews because they believe it's where leaders placed the body of the biblical King David to rest. Extremists believe the site is too sacred for Christian prayer and have destroyed other religious structures there in the past. Israel and Palestine have long fought over the sacred land, with each group insisting Jerusalem is their people's capital.
Video footage from the cemetery's surveillance cameras shows two young men wearing traditional Jewish skullcaps and other visible indicators of their faith destroying the headstones. Israeli police continue to investigate the incident.
Copyright 2023, UnitedHeadlines.com