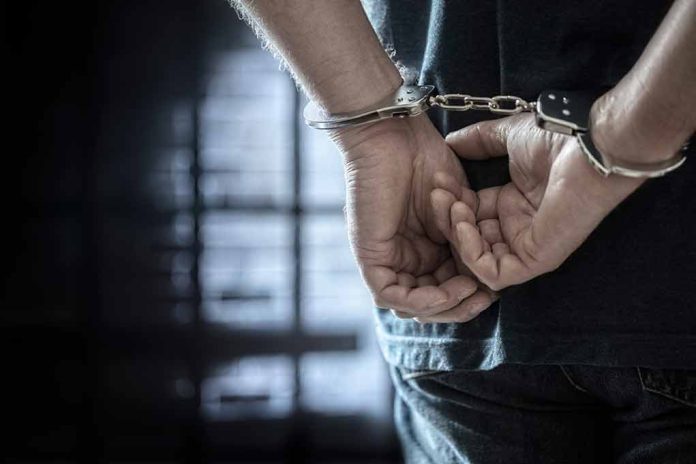 (UnitedHeadlines.com) – On July 29, Texas Rep. Ronny Jackson was placed in handcuffs and was detained for a short time while assisting with a medical emergency that occurred at a rodeo.
A relative of a 15-year-old girl who had a medical episode at the White Deer Rodeo had summoned for help from Jackson. The relative, a nurse, was providing medical assistance however, with "no uniformed EMS" on the scene, she had asked for help.
Jackson was briefly detained while assisting the girl in what was described as a "loud" as well as "chaotic" scene, according to a statement from Jackson's office. The statement said that during the rodeo Jackson had a "full view" of the crowd from his seat in the stands. The statement also said that Jackson had not been drinking.
In a Facebook post, home healthcare and traveling nurse Linda Dianne Shouse stated that Jackson was detained and placed on the ground while helping to render medical aid to her cousin. She said that Jackson was released once law enforcement realized who he was. She added that they "were apologetic."
It is unclear who Jackson was detained by as there were first responders from White Deer, as well as from the Carson County Sheriff's Office and Gray County were all at the scene, according to Sheriff Tam Terry.
In 1995, Jackson received his M.D. from the University of Texas Medical Branch. Under former President George W. Bush, President Barack Obama as well as former President Donald Trump, Jackson served in the White House Medical Unit. In 2010, he was named director of the White House Medical Unit. From 2013 to 2018, he was the White House physician. He was appointed as chief medical adviser and assistant to the president by Trump in 2019. In 2020, Jackson was elected to represent the 13th congressional district in Texas in 2020 and he was then re-elected in 2022. In Congress, Jackson is one of the most vocal allies of Trump.
Copyright 2023, UnitedHeadlines.com