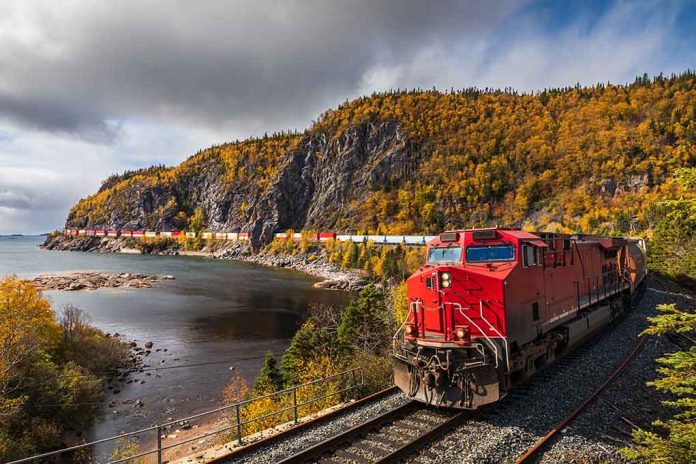 (UnitedHeadlines.com) – Newly-elected Ohio Senator J.D. Vance is looking for answers after a train derailment Feb. 3 in East Palestine.
About 50 train cars derailed due to a broken axle. The train was operated by Norfolk Southern Railroad. Several of the train cars were hauling vinyl chloride. The derailment sparked a fire. Officials asked area residents to evacuate. In order to avoid a major explosion officials made the decision to burn the toxic gas, releasing a toxic chemical, hydrogen chloride and phosgene, in the air Feb. 6. Once officials deemed the area safe, residents were allowed to return to their homes.
EPA tests have been conducted with the EPA saying that at this time the tests have not "detected any levels of concern in the community that can be attributed to the incident." 
Vance weighed in on the derailment Feb. 13 on Twitter saying he's "horrified" by  the incident and images he's seen.
However, Vance says he's received reports from residents about the impact on the environment, which are troubling to him. He's encouraged those with credible reports of environmental harms to contact his office. He is monitoring reports of air quality.
Vancehas has given his thanks to local fire department officials for their efforts in making sure the area was safe for residents to return. 
Vance said his team will investigate how to prevent future accidents such as this once the cleanup is done and safety checks are complete.
Minnesota Rep. Ilhan Omar has also spoke out about the impact the train derailment would have on the wellbeing and health of those who reside in the area. She also Tweeted Feb. 13 looking for a Congressional inquiry and action from Transportation Secretary Pete Buttigieg.
Buttigieg has since weighed in on the derailment saying the National Transportation Safety Board is being supported in its investigation by USDOT.
Copyright 2023, UnitedHeadlines.com