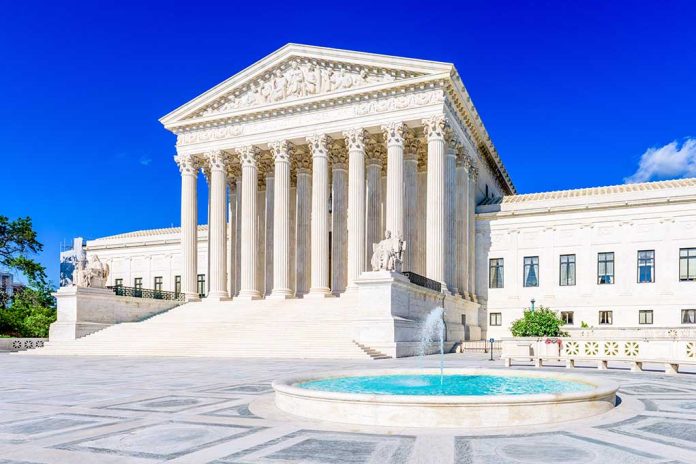 (UnitedHeadlines.com) – Public opinion of the Supreme Court of the United States (SCOTUS) became hotly divided following its June 2022 decision on Dobbs v. Jackson Women's Health Organization. Opinion polls have reflected a trend in Americans' views, with many now saying they believe the High Court has become partisan.
Pew Research conducted two separate polls on the matter in 2022, releasing the first in February and the second in September. In February, 54% of the polled sample felt favorably toward the SCOTUS, with 44% feeling negative about the panel. Just seven months later, Pew estimated that only 48% of Americans held the SCOTUS in positive regard, with 49% viewing it negatively.
The American public no longer believes the Supreme Court is impartial https://t.co/DdM4CUcLfO pic.twitter.com/yl6LkWaQye

— The Hill (@thehill) January 11, 2023
Gallup had even grimmer figures. It found that only 36% of Americans had faith in the SCOTUS in 2021 — and a mere 25% reported the same feelings in 2022. But the polling agency also documented a longstanding trend that began over three decades ago, noting that between 1973 and 2006, confidence levels averaged a relatively steady 47%. Since then, the number has been around 35%, with the only exception being in 1991, during the Clarence Thomas hearings, when it temporarily shot up to 39%.
Much of the ire appeared to come from the Left, which feels the current SCOTUS' conservative majority doesn't accurately represent the people's views. Democrats believe the three picks former President Donald Trump made during his term left the panel lopsided.
SCOTUS Associate Justice Elena Kagan said personal opinion shouldn't be a factor. During an interview on C-SPAN, Kagan said judges must adhere to three principles if they want the High Court "to remain a court." The first is respecting precedent, which ties in closely with the second, that the Justices must treat all cases equally regardless of how they tie into personal issues. The third principle Kagen listed was exercising discernment over the issues the Court chooses to tackle — and when to address them, if at all.
Ultimately, according to Justice Kagan, "A court can do law, or a court can do something else." A person's point of view regarding the Court's impartiality and whether its Justices are adhering to Kagan's three principles appears largely influenced by their choice of which side of the political aisle they currently favor.
Copyright 2023, UnitedHeadlines.com