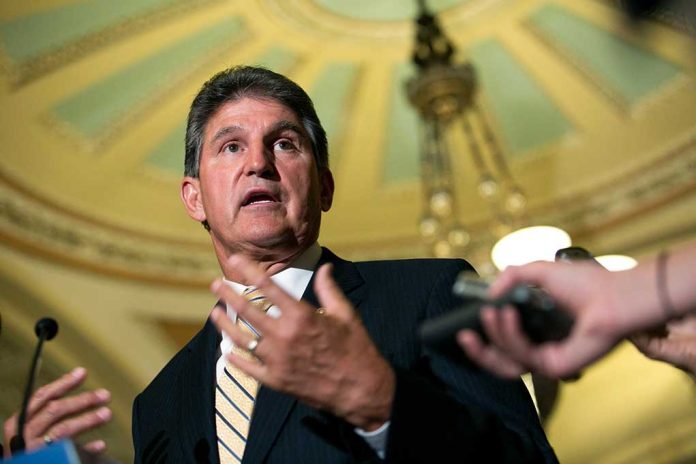 (UnitedHeadlines.com) – The Democratic party's future has grown uncertain in the wake of news that President Joe Biden had kept confidential documents from his time as vice president. No other contenders have yet stepped up to run for the 2024 presidential nomination, but several party members could be quietly considering their options. A recent interview with Senator Joe Manchin (D-WV) on "Meet the Press" revealed the West Virginia lawmaker might consider a possible run.
Manchin made a January 22 appearance on the show, during which journalist Chuck Todd asked whether the senator might decide to run for president in 2024 and whether he'd remain a Democrat. The legislator replied that he hadn't made any decisions yet, noting the midterms were still two years away. Todd followed up by asking, "What's on the table?" Manchin insisted he was considering "Everything."
Sen. Joe Manchin says he hasn't ruled out a presidential bid in 2024: 'Everything is on the table' https://t.co/LjciHYljm9

— Insider Politics (@insiderpolitics) January 22, 2023
The answers to Todd's follow-up questions might hold the key to some real answers. When asked about his aspirations for the presidency, Manchin was unwilling to commit either way — but when Todd asked about the lawmaker's possible plans to run for governor, the West Virginia senator offered a firm, "No, I've done that."
Speculation over Manchin's plans, particularly concerning his party affiliation should he decide to make a presidential run, has grown due to his admittedly centrist views. He has clashed with members of his own party in the past, defining himself as an outlier on issues such as unions, energy production, and taxes. Still, he could be a worthy contender against Biden in the primaries should the legislator decide to run as a Democrat.
For the moment, Manchin remains committed to his work in Congress and the people in his state. He noted if he decides to run, the choice will reflect his desire to serve his country to the very best of his ability.
Copyright 2023, UnitedHeadlines.com